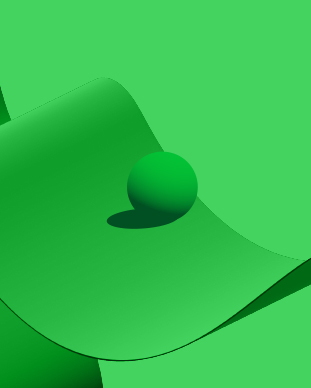 Top 16 apps to improve your remote work experience
January 21, 2021•7 mins read
As the year starts with most of us sitting at home, you may think it a rather dreadful prospect. But on the contrary, it's the perfect opportunity to start working on your goals. It may be just the time to bang out those work assignments that you've been putting off, get in shape, start meditating, or just increase the quality of your sleep. So in this week's blog post, we're going to look through the most useful apps that'll allow you to raise the quality of life and work at home or, in other words – the best digital helpers out there.
8 Apps to Use for Working at Home:
Remote Mouse. Forgot your mouse at work, and taking it from the office would be too risky? However, you have a dire need for it. Say no more. This app will allow you to transform your smartphone into a temporary computer mouse. Just brilliant, isn't it?
Forest. We get it – our smartphones are addicting. Especially in these challenging times, when gratification is hard to come by. With this app, you'll be growing a tree if you stay off your smartphone. Not a literal tree, though, but the one that'll keep your hands on work and off your scrolling habits.
Toggl. Just as scrolling is easy to get lost in, so are our work tasks. When working from home, sometimes it's hard to manage your time and prioritize tasks correctly. However, with this app, you'll track how much time you're spending on what task and adjust your schedule to stay on track.
World Time Buddy. Aaah, the joy of international teams. It's so refreshing to chat with your colleague from Japan first thing in the morning. That is if the time is right, and you don't wake him up in the middle of the night with your slack notifs. World Time Buddy allows global teams to stay in sync and work more productively across different time zones..
Todoist. There are dozens of alternatives for task management tools for teams. Some of them are limited in their capabilities, providing only board views or not allowing them to have a separate personal task tracking space. For the slight control freaks out there, Todoist may be just the thing, allowing to set the checklist of things to be done and crossing them off one by one as the day goes on. So satisfying, you just can't help yourself.
Coffitivity. Being productive at work requires a setting. We all know that and thus have our personal spaces and methods at home, too. However, you can't fake ambient noise, and for some of us, it's essential when creating content, coding, or just being productive. So, Coffitivity transports you to a busy cafe, where you can stimulate your imagination and raise your productivity by feeling in tune with a familiar setting. Works just as well for those used to the office or other work environment sounds.
Focusmate. A must-have for all serial procrastinators. There's nothing to keep you better accountable than another person watching over what you do. With Focusmate, you can book 50-minute work sessions with a partner, who'll keep you in check and won't allow you to stray from your assignments. Sounds weird? Don't worry, it isn't. It's like hiring a personal work trainer – it may seem uncomfortable at first, but amazing once you're done with that first session.
iA / Writer. A big project is coming or a difficult report is due, yet you can't seem to start writing it? iA / Writer is a perfect tool for just that – used by content creators and employees around the world, iA / Writer is designed to let you focus on the task at hand with it's sophisticated interface and functionality.
8 Apps to Help Improve Your Life At Home:
Calm. It's a busy and difficult time for everyone. Especially when our work, home, and entertainment spaces have been meshed up under one roof. A lot may keep you up at night – work tasks, home tasks, too much screen time, kids all the time everywhere. We get it – that's why Calm is the best app for those who desire quality rest time. It'll keep the troubles away and allow your mind a night's respite from everything that's going on around you.
Lifesum. The new year brings new resolutions. And a lot of times, they're focused on our diet. However, Lifesum is not your usual calorie tracking app – it focuses on a healthier approach, allowing you to set personal goals, providing health advice, and recipes. When using such apps, it's always best to keep an open mind, though, and your goals clear. Focus on healthy and positive change rather than anything superficial.
Headspace. A wonder in itself. Remember that busy and noisy mind that we just talked about when mentioning Calm? Well, Calm lets you sleep better, and Headspace teaches you how to step away from that noise and let your mind rest while being awake. In other words, it's a powerful tool to learn meditation and other techniques for focusing the mind and curing anxiety. What's more, the app creators just released a short eight-part series on Netflix teaching different meditation techniques, so hop on that and learn how to improve your quality of life.
PocketYoga. Too Zen for you? Well, if you're not a fan of yoga, bear just for a minute, we'll have an app for you as well. But for those who want to learn or have been practicing, this is a yoga instructor in your pocket. With different difficulty levels, full classes, and a dictionary, it's as helpful as it gets allowing you to practice and move your body anytime, anywhere.
Seven. A personal trainer in your pocket – that's just it. Seven is based on the idea that small habits lead to big changes and invites everyone to increase their fitness by spending only seven minutes a day. Sounds like a bargain, doesn't it? It requires no equipment whatsoever, and in the end, when you're confident enough, lets you design your own workouts.
Take a break, please. You may think that this is a joke, but no – it's tough for some people to unwire themselves from their tasks. Yet, as we know, sitting in one place or staring at your screen for too long is unhealthy. So this app allows you to set your breaks, keeping you accountable to stand up, do some stretching, or otherwise rest from the continuous grinding.
Elevate. Just as we're training our body to be healthier, the brain shouldn't be left behind. Elevate allows you to set your own training goals with 35+ games to improve different skills like speaking, writing, maths, etc. The overall goal is to increase productivity, focus, memory, and sharpness.
Fabulous. Who doesn't want to wake up and feel just fabulous? Well, it certainly doesn't happen overnight. Fabulous helps to achieve it gradually by building various healthy habits. What's great about this app is that you can set your personal goal, and the Fabulous "trainer" will coach you to your finish line for 30 days straight. You'll also get positive messages, affirmations, and advice to help you stay on track. Who knew that it takes only one month to feel just fabulous.