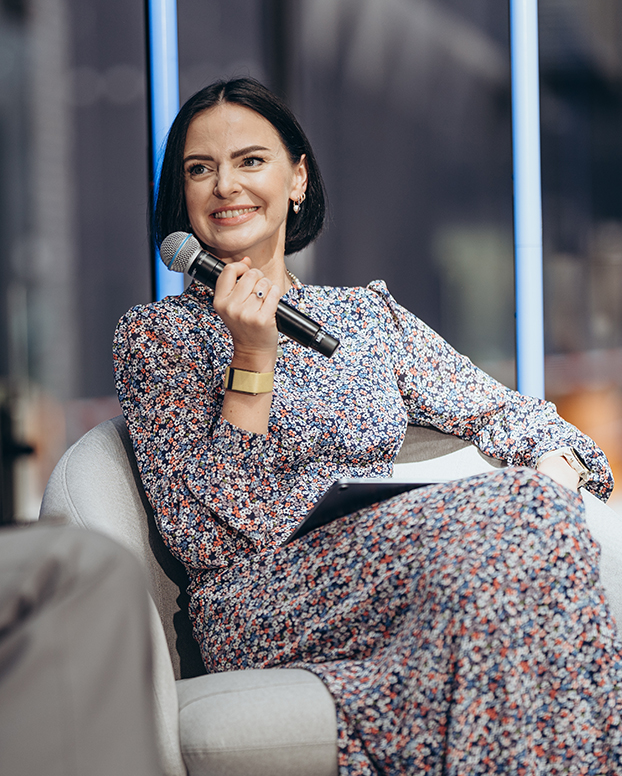 When to imitate and when to innovate: Marketing for your early-stage startup
October 4, 2023•6 mins read
Early-stage startup marketing is a tricky business. Sure, you need fresh, innovative ideas to stand out from the competition. But imitating successful strategies and tactics used by others in your sector can help you get ahead. So when should you innovate, and when should you imitate? 
Here to help shine some light on the intricate balance between these two approaches and help early-stage startups get off to a strong start with an effective marketing plan is Toma Sabaliauskienė, the CMO of Tesonet and Nord Security. 
"I still remember a room where a much smaller marketing team than we have now would meet weekly to discuss their results with our co-founders. We would go through all the weekly initiatives, and the underlying question was simple — did our performance draw us closer to our main competitors? What should we do that week? Imitate what others were doing or test what we believed would work? Maybe repeat what showed potential or attempt something that our market has never seen before to close the gap even further?" says Toma. 
Toma remembers that some early weeks focused on imitation. Others focused on innovating new approaches. Typically, though, her team tried to find a balance between both strategies while simultaneously implementing proven techniques to maintain sustainable growth. 
But before startup founders, entrepreneurs, and their marketing teams can choose the best path for growth, we need to look at the differences and benefits of the distinct methods of imitation and innovation as well as the ways to offset them.
Saving resources by imitating others
"You face one challenge in the early stages that every other startup experiences — you have limited marketing resources," Toma says.
Limited resources organically turn a startup's focus on copying the best marketing examples in its sector. Some entrepreneurs might feel a bit icky about taking this road, but Toma is certain that it is a sensible approach.
Imitating others can be the fastest way for early-stage startups to gain insights about what works and what doesn't in their sector. Especially because startups nowadays have access to advanced tools that enable them to track the best practices of their competitors. Tools like Meta's Ads library, Google Ads Transparency Center, AI-powered solutions like AdScan, and many others. 
By taking notes on the approaches of successful companies, startups can avoid costly mistakes and save resources by not having to develop concepts from scratch. This strategy allows startups to focus on their core mission without wasting time and energy on low-value initiatives. 
Toma points to well-known tech products and reminds us that imitation is a successful strategy that even industry giants use. "Take a look at the features and user experience offered by Snapchat, Instagram, TikTok, or Youtube — you will see patterns of imitation for these well-known brands."
The benefits of imitation in the context of testing should not be overlooked. Between your website design, UI, UX, social media, ads, newsletters, and many other marketing elements, you have many factors you would like to test.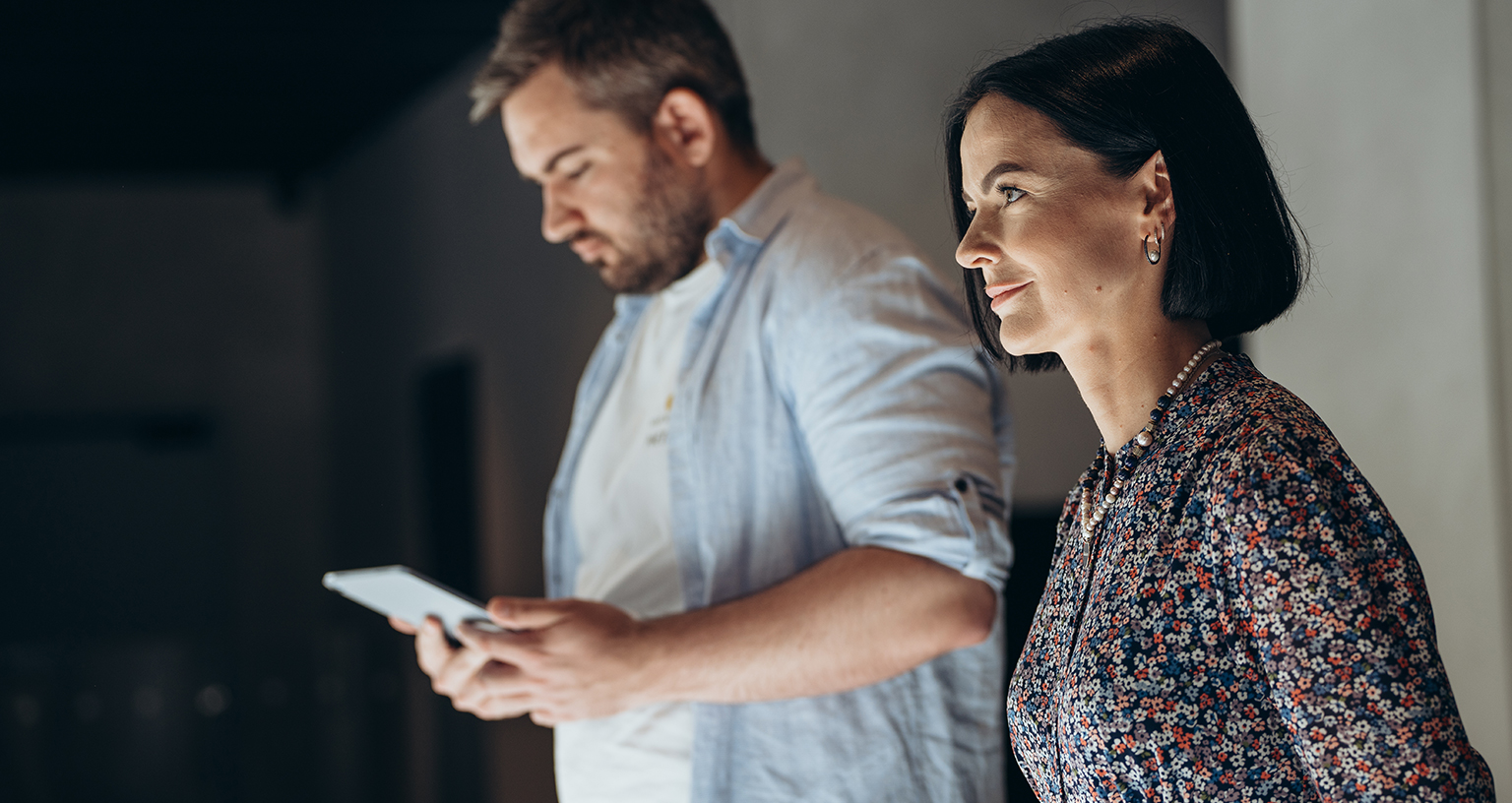 "What do you do then if you have limited resources? Let's say you can test only three factors. How do you choose which ones? Probably those that have the highest probability of being successful. So you take a deep dive to see what your sector's frontrunners have continued to do time and again.Your competitors have likely researched these factors, optimized them over time, and know that they help their growth."
Toma says that early-stage startups should consider all elements of competitor marketing. From the user activation process to newsletter analysis, one subscription to a competitive service can save a ton of research and resources on your end.
Innovation comes with market knowledge
Toma notes that innovation, on the other hand, requires creativity. It often involves taking risks that could pay off big if they succeed but could also backfire painfully.
"Throughout Nord's journey, we have introduced many initiatives that were not seen on the market at the time. Getting inspiration from others can only take you so far. In such cases, we relied on user feedback, industry trend monitoring, and confidence in the quality of our product." Accordly, startups should establish a clear brand identity and mission statement and use customer feedback and data to inform their decisions. Such an approach will help keep entrepreneurs focused on their goals while allowing them to adapt quickly.
Innovation is also not a one-time thing, Toma says. A startup's marketing success depends on its ability to evolve and adapt to changing markets and customer needs. So it is essential to have a continuous innovation plan in place to ensure that the startup remains relevant and competitive over the long term. 
"I'm proud that we have always strived to build a culture that embraces and encourages innovation. By embracing innovation, startups can capitalize on opportunities that become available and remain competitive."
Choosing the right approach at the right time
"A good rule of thumb is to take innovative steps when all other ways to imitate have been used. In today's market climate, however, it is unlikely that sources of inspiration will ever dry up. So in practical terms, innovate when your new idea can surpass those you've imitated using the same amount of resources," Toma says.
Understanding when to imitate or innovate is key to getting the most impact from your marketing strategy, no matter which approach you choose. To help early-stage startups boost their chances of success with their marketing plans, Toma shares five tips to keep in mind:
1) Analyze available resources and opportunities.
Weigh costs against expected return on investment (ROI) and evaluate the effectiveness of different channels to determine which are more likely to convert.
2) Develop clear objectives for your marketing strategy.
Develop a plan that allows you to track and measure the success of your efforts, and set measurable goals and objectives to guide the overall strategy. 
3) Evaluate the impact of different strategies.
Track key performance indicators and use A/B testing to determine the best performance with the target audience segment.
4) Use lessons learned to make future adjustments.
Use customer feedback, past campaign results, industry trends, competitor activity, and other factors to make necessary changes to strategy and priorities. 
5) Don't be afraid of failure when experimenting or innovating.
Respond quickly and embrace failure as a challenge that needs to be solved by learning what better decisions could be made in the future.