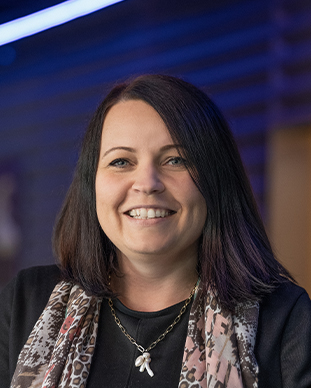 Entering new markets? Here's the localization checklist and expert tips you need
July 8, 2022•5 mins read
For startups, entering new markets can bring massive benefits. It can speed up your customer acquisition, unlock new revenue streams, and drive profitability to new heights.
So, to help you expand seamlessly and avoid some common pitfalls, we've been speaking with experts from our community on the best strategies to use when entering a new market. We have already shared their insights on Growth Marketing in a 2-part mini-series (here's part 1 and here's part 2).
Now it's time to discuss localization – what it is, why it's important, and how to do it right. Jolanta Balčienė, Head of Product Marketing at NordPass, joined us to share her experience, ideas, and practical know-how.
What is localization and why does it matter?
As the name would suggest, localization means adapting a product or service to a foreign country or territory. "Localization makes it easier for startups to overcome barriers like the target country's political, social, and technological environment," Jolanta explains. "It tailors products and services to fit a specific culture and helps future customers to adapt to the brand with less friction."
This tailoring includes factors like language, currency, payment methods, holidays, locations and plenty more.
A localization checklist
The number and type of elements you might need to localise will ultimately depend on the specifics of your product or service. At minimum, you should consider the following.
Copy
All of your native text will have to be translated into the local language, including your landing and product sections, customer support page, and FAQs. If your marketing strategy relies heavily on SEO, you may also need to replace at least some of your blog posts.
PRO TIP: A quick word on UX. Some languages have longer words than others, so you may need to make design changes to your website or app. One smart tip is to start with German because it has unusually long words. If your app works for German, it should be good for other languages too.
Visuals and video
It's a good idea to have a set of flexible designs with fonts that look clean in different languages. You might also want to consider adapting your photos and making new videos for your website. At the very least, your videos will need subtitles.
Formatting
Dates and numbers are formatted differently in different countries. For example, you write $1,299.99 in the US, but in Spain the same figure would be 1.299,99 €. So make sure dates and numbers are written in the correct format. This helpful guide to number formatting by Microsoft is a good starting point.
Currency and payment
To ensure you don't lose customers at checkout, it's important to allow them to pay in local currencies. You should also find out what the most widespread payment methods are in that region. For example, is BNPL (buy now pay later) an important part of the customer journey, and if so, which services are commonly used?
So, that's our simple checklist to cover the basics: copy, visuals and video, formatting, and currency and payment. Now let's take a look at some expert localization tips from Jolanta, starting with translation.
3 expert tips on translation
Translating the content on your website can be quite challenging. Things like compound words and new technical vocabulary can be especially complicated to translate. Plus, there are structural differences between languages too.
So, here are Jolanta's 3 expert tips for getting translation right.
1: Always double check your translations
"My key advice is, don't put too much stock in technical translations – always check translated content with a native speaker. You'd be surprised by the kinds of things you find in these translations," Jolanta says.
2: Select your agency carefully
"Find a translation agency that specializes in your business sector and target region. Ideally, it should also be experienced in offering localization services specifically," explains Jolanta.
3: Focus on brand and USP
And Jolanta's final tip: "Make sure that your chosen translator understands your brand's values and the key benefits of your product or service. And try to provide them with resources like glossaries and style guides."
A final localization tip: Don't underestimate the importance of country managers
Country managers can be super valuable. A good country manager should know both your business and the local market inside out.
"At NordPass, we were lucky to be part of the Nord Security product umbrella, with several of its brands already localized," says Jolanta.
"When the time came for us to scale by going into non-Anglophone markets, all we had to worry about was translation. And since Nord had a network of country managers in place, we had regular consultations with them. This made the process much smoother than it would've been otherwise."
The long-term benefits of localization
Entering new markets can bring massive rewards. And according to Jolanta, localization is key to succeeding in a new region.
"If you get localization right, your customers will be more likely to spread the word about your brand, generating positive buzz free of charge," she points out. "This, in turn, will ensure higher engagement rates and boost competitiveness against market players that haven't gone down the localization path."