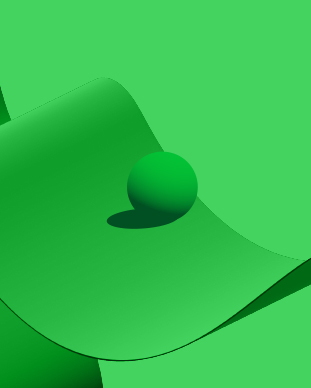 3 challenges of building a global workplace and how to solve them
January 27, 2022•6 mins read
Since 2020, workplaces have been going global at warpspeed, fueled by the shift to remote working. And building a global workplace brings big benefits for tech companies: more resilience, more talent, and more diversity (and McKinsey's Diversity Wins report shows more diverse companies outperform their rivals).
But these benefits don't come for free. To learn more about the challenges of building a global workplace and how to overcome them, we talked to two specialists with first hand experience of building international teams: Lauryna Girėnienė, Head of Talent Acquisition at NordVPN and NordLayer, and Živilė Pilkauskienė, Lead People and Business Partner at Nord Security.
Challenge 1: Recruiting in a global market
One of the big advantages of having a global team is the ability to access more talent. But, as Lauryna and Živilė point out, recruiting globally comes with its own set of challenges too.
"We've entered the global marketplace for talents, and it's something completely new for us," says Lauryna. "In the local market we have a recognizable brand name, and people know and understand our approach. But for the global market you have to rethink your positioning, your key advantages, and a lot more. This doesn't mean you change your company's DNA, but you might need to change what it is you focus on."
Meeting the different expectations of international candidates can also prove to be a challenge. "In general, talents overseas tend to have more expectations and look for processes that are designed for them," explains Lauryna. "We've noticed that career paths and mentoring often matter a lot to international talents."
Lauryna suggests learning from the first talents you recruit: "new candidates can help you discover the remaining issues with the way you position your brand and help you to solve them."
And once you have done the hiring, there is then the question of integrating your new talent into the team and managing the inevitable cultural differences. "Becoming a more diverse workplace means that cultural differences come into play," argues Živilė. "For example, a feedback session with one person in one style might not work for another."
To handle more diverse recruits, Živilė's number one tip is to focus on training your existing team, starting with management. "We are starting a new training program for the management team and for our people team. It will help them to find out more about cultural differences and manage the hybrid teams." This approach could also lead to a more diverse executive team, which can really help with international recruitment and retention: according to Deloitte's Global Millennial and Gen Z survey, 69% of this generation are engaged and motivated by seeing a diverse management team.
Challenge 2: Including your remote staff in working life
With your global team assembled, the next question is how to create an inclusive working environment, especially for those who work remotely.
"Our goal is to include everyone and give them all the best experience possible," comments Lauryna. "While we have a WFA-friendly approach, we are still any office-first organization. The majority of our experiences – from OKR events to team building to huge parties – happen here at the office. So it is really important that we offer the best possible experience for those who can't be here in person."
Lauryna has a range of tips to share for any companies in a similar situation. "Firstly, for events we always include a remote component like a live stream. Simple things like coupons for a food delivery service make a big difference too."
"Then there is the everyday experience of being in the office. We are looking at different solutions for bringing experiences like having fresh fruit to our remote team members." Tech companies can make use of a range of tools to keep their remote employees engaged. These could include quizzes that replicate the typical water cooler chat or apps for managing wellbeing and improving sleep.
Of course, along with experiencing the perks, your remote staff also need to fit seamlessly into your organisation's workflows. To make this happen, changes at the top are key according to Lauryna. "Upper management must be ready for changes in their daily communication and their decision-making while working in a hybrid environment," she says. "That includes having many more online calls and meetings."
And Živilė points out that this behavioural shift at the management level is just the tip of the iceberg, as there is plenty more change to come. "Organizations must grow together with the world, and for this, management must be ready to constantly evolve, learn and apply new methods," she says. "It's a never-ending process of organizational growth."
Challenge 3: Retaining the talent you have
"The big resignation is something we all need to be thinking about," warns Živilė. "Retaining your talent in a global team is becoming more challenging, and you have to be ready for change."
So, what can you do to keep hold of the international specialists you have? Živilė's first suggestion is to approach this problem with the right attitude. "We must be flexible and learn from new colleagues, and be ready to listen and react. In people management, it's not about making the next big thing or having the "wow" factor, it's about doing the right things."
One of the "right things" to do is properly onboard your new talent, especially if they are working remotely. Team members who are well-integrated into your organisation are more likely to stay for the long-term. "Now we are gathering together "mini-communities" of new team members rather than onboarding them one by one," explains Živilė. "These mini-communities mean they are not alone in their new workplace – they have more opportunities to expand their network within the organization."
When thinking about retention, we can also come back to Lauryna's philosophy of "including everyone and giving the best experience possible." Along with the "OKR events, team building and huge parties" that she mentions, career development should also be a big part of this approach. Research by Gallup found that 87% of millennials name professional growth and development opportunities as their top priorities. And offering tailored, high-quality training to your team can help to turn the vicious cycle of resignations into a virtuous cycle of retention and growth.
Go global or go home
With hybrid and remote working here to stay, tech companies have little option but to go global with their recruitment. But this is a shift which, despite the challenges, will create exciting new growth opportunities. With the right attitude, and a little advice from specialists like Lauryna and Živilė, there is nothing to stop you from making a success of your international workplace.