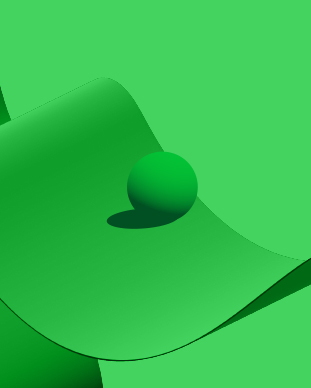 Success stories from the Teso Rookie program
January 21, 2022•7 mins read
It's a dilemma that literally everyone experiences in their career:
Employers want candidates with experience, but how do you gain experience without getting hired first?
For 3 years, Tesonet's solution to this problem has been the Teso Rookie program, a 3 month paid internship for talents in tech and marketing.
Teso Rookies keen on a career in tech can gain experience in fields like .NET, C++, UX/UI, data analytics, QA engineering, and system administration. Meanwhile, those looking to get their foot in the marketing door can choose specializations in areas such as SEO, PPC, social media, affiliate marketing and influencer marketing.
For proof of the program's effectiveness, all we need to do is look at the numbers. In 2019 10 rookies were accepted from 370 candidates, and in 2020 there were over 800 applicants, with 21 accepted. The latest installment of Teso Rookies, which kicked off in November 2021, has topped the lot. Over 1,000 people applied, 32 of whom are currently completing their internships.
We caught up with 2 of them, Inga Obeliavičienė, who's interning as a data analyst at NordVPN, and Viltarė Juodelienė, an SEO intern at NordVPN. They told us more about their experience so far and their plans for the future (which might just involve new positions in the companies where they've been interning!)
Meet Inga, the archeologist turned data analyst
Hey Inga. Talk us through your life before the Teso Rookie program, and why you decided to apply.
Well, my education and work experience has nothing to do with the IT sector. I'm a trained archaeologist, and I worked in a museum for 10 years after graduating. Then I got into customer support, working in the tourism and automotive sectors.
In the Spring of 2021, I decided to start again from zero. I quit my job and took time out to start looking for my next step.
I had been following Tesonet for 2 years on social media and reading articles about the company. I had the feeling that this was a company with a really similar atmosphere to an airline I had worked in – one that feels modern, cosy, informal, friendly.
So I applied in the Autumn, and a miracle happened – I got onto the program.
What was it like to start the internship and what types of tasks have you been doing?
My first impression was: "Wow." It was a free and unstressed atmosphere full of lots of free-minded and young people. Everyone does their job, but somehow the atmosphere isn't stressful – everyone is smiling and calm. My mentor Donata was a big support when I was getting started.
During my internship I've been getting familiar with new data analysis tools. I've been working with different sets of data and seeing how data analysis works – there is something new in every task, so it's super interesting.
How have you developed as a professional and an individual during your Teso Rookie internship? 
I've become a more analytical person. I'm learning how to use and interpret data, how to ask the right questions to get the right answers.
It's also been my first experience of working from home. Up to now, my work has been on site, for example in showrooms when I worked in customer service. So WFH is something new for me and I love it. The hybrid system Tesonet has gives so much more flexibility – I love it.
What will your next steps be once your internship is over?
I have already had a meeting with my team lead and we've agreed that I'll start in a junior position, which is amazing! So now I have a lot to learn for that role.
Meet Viltarė, an experienced communications specialist and political scientist now getting ahead in the SEO game
Hello Viltarė. Can you talk us through your career up to the point of becoming a Teso Rookie, and tell us why you applied to the program.
I've been working for many years and have a pretty broad range of experience: I worked in government institutions, in PR, and at an American institute here in Lithuania. I am also currently studying Political Science.
I had been thinking about working in the tech industry for a while. When I was looking through the Tesonet site for open positions, I understood that I still needed to gain some specific experience in the tech industry. This was especially true for the positions I was interested in. So I went for the internship program and got in.
What was your first impression when you started your internship? 
I liked the people and culture, and really noticed the level of politeness. Everyone is very polite to each other. OK, there are nice people in every office, but this politeness is something different.
As for the SEO tasks, only a year ago I didn't even know there are people doing the stuff I do now. But what was good for me is that I can use all of my experience. I work a lot with content on the blog, so my experience in PR helps me a lot. I understand what a good text looks like and I also know how to look for information, see patterns and find what would be useful.
What kinds of tasks have you been doing, and what work are you most proud of?
The main jobs I've been doing are keyword research, competitor analysis, and researching which new posts we'll need, and checking existing posts using a range of tools and updating them if needed.
I've had a few tasks where I thought there's no way I can do that, it's impossible. But I just kept thinking about the task, kept going, and in the end I was able to complete them. With some of the larger tasks I wasn't sure if I'd done them well, but then I got feedback from my mentor: "Super."
Overall, I'd say I am definitely more confident in myself because of the internship. I actually feel proud of myself. It has confirmed to me that with the right attitude – not just ticking boxes but actually putting all my effort in and doing a job until I feel I've done it well – you'll get a good result.
You've got a couple of weeks left of your internship. Tell us about your next steps.
My manager recently invited me in for a chat and offered me a permanent contract, so I am staying! I still have a lot to learn and a lot of questions, and I am sure I'll keep developing towards my career goals and dreams.
Look out for future internship opportunities
2021 was Teso Rookie's biggest year yet, and there are no plans to stop here. If you're looking to gain experience for a career in tech, keep an eye out for our next batch of internships. You can do this by following us on social media and signing up to our career newsletter, where we'll share the start dates of our next round of Teso Rookies.
And if you do get accepted, our successful interns have some advice for you on how to get the most out of your experience. "Believe that everything can be learned with effort, use this opportunity, and don't be afraid because everyone is really nice and they want to help," says Viltarė. Inga has this to add: "Don't be afraid of anything and anybody. And remember, there are no silly questions."