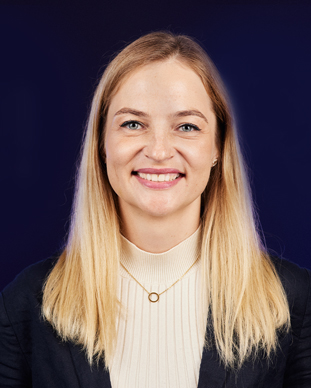 The secret formula for creating a successful startup team
March 31, 2022•10 mins read
According to the latest Failory report, as many as 90% of new startups eventually fail (10% do so in their first year). What are the reasons for such a high failure rate? Ultimately, apart from a lack of product-market fit and technical issues, it all comes down to the human factor.
Case in point, a recent study looked at 107 entrepreneurial teams which took part in an accelerator programme in the Netherlands. Results showed that while passion among team members positively correlates with team performance when considered alone, passion diversity can actually be detrimental. When people have different levels of passion, the quality of their business ideas goes down, and when they're passionate about different things, the company's long-term performance takes a dive.
The point here is that no matter how great of a business idea you may have, its success or failure will necessarily rest on the shoulders of your team mates. Truth be told, even a single person can sometimes bring down the entire project, be it because of a lack of communication skills, a mismatch of entrepreneurial passion, or what have you.
In other words, being picky about your startup associates is not a luxury, but a fundamental requirement. To help you navigate the treacherous waters of hiring for a nimble, dynamic startup, in this article we'll cover everything you need to know to build a successful team from the ground up.
Which positions to fill, and when
To start from the beginning, you'll first have to decide whether you need a co-founder. Entrepreneurs have been debating this question for years, and there's still no end in sight. For what it's worth, most startups (over 50%) in fact have a single founder (the average being 1.72).
But how do you know if you need a co-founder? Here's a punchy, though slightly arcane answer: The strength of your team (if you decide not to go solo) starts with your strength, and your strength begins with self-awareness. Now, let's take a closer look at what that means.
Assessing your strengths and weaknesses
First, you need to get clear on your vision and goals, as well as how to convince others of their value. This may seem obvious, but you really need to lock this one in. Stepping into the startup ring without knowing exactly what you want and how to get there is a recipe for disaster.
Next, think about your "hard" skills. What can you do really well on your own? It's  certainly possible that you're great at pretty much everything that's relevant to your business idea. However, you need to be absolutely sure that you're not leaving any gaps. Can you do marketing? How about sales? Accounting? Take your time.
Finally, lay yourself down on a psychoanalyst's couch and do some navel-gazing. What are you like as a person? Are you an action taker or a strategic/conceptual thinker? Are you decisive or hesitant? Be honest – your success depends on it. You might also want to solicit comments from your family, past or current associates, and friends.
Identifying relevant positions
With this information on hand (you have been writing it all down, have you?), it should be apparent whether you need help, and if so – of what kind. To make the process of elimination a bit easier, here's are some, though by no means all, of the most important positions you might need to fill:
Chief Executive Officer. High-performers want (and tend to) work alongside  fellow high-performers and managers. They usually have great ambition and feel most comfortable in a slightly stressful environment. In short, you need a good "sargeant" capable of leading by example (could that be you?).
Chief Technology Officer. As the CEOs right hand, the CTO will do the heavy lifting to get your product off the ground, as well as help with fine-tuning strategy, tactics, and overall business goals.
Chief Marketing Officer. This position is often overlooked, but shouldn't be! Your CMO will be responsible for creating and building up your customer base, bringing in revenue, and making the company profitable.
Chief Financial Officer. Your CFO will be responsible for growth, forming new relationships with companies, and creating financial as well as reporting procedures that are suitable for scaling.
Chief Operating Officer. The COO will oversee your startup's daily operations, reporting to the CEO on current matters, and supervising all departments, including finance, recruitment, and legal.
Chief Product Officer. Working closely with the engineering and marketing teams, your CPO will be responsible for product strategy, vision, and development.
Chief Sales Officer. The CSO is your "rainmaker". Since most startup CSOs don't have the luxury of case studies and customer success stories, they need to be highly creative and focus on closing as many deals as possible by convincing people to take a gamble on an unknown product/service.
Picking the right type of employment
Once you've identified the positions you need filled, consider the most appropriate type of employment. That is, you need to decide whether you need a co-founder, a consultant, a contractor, a part-time employee, or a full-time employee.
While there is no one-size-fits-all solution, it's generally a good idea to first have people on as contractors or part-time employees, and only then move on to full-time positions. This, obviously, does not apply to co-founders. To figure out which type(s) of employment make(s) the most sense, consider the following:
Importance. For essential functions, you'll probably need a co-founder(s), whereas other things can be outsourced and/or taken care of by part- or full-time hires.
Dedication. Regular employees generally invest less time and effort into the business than co-founders.
Time. You may need roles filled early on, but lack the resources to hire or outsource, making the co-founder option more attractive.
The right people…
When the aim is building a thriving startup, mindset is usually more important than skills. This means that you need high standards when it comes to hiring. Look for people who are good team players and problem-solvers, and who are not afraid to make decisions, take ownership, and have an insatiable hunger for learning.
The best candidates will also have excellent communication skills and a client-centric attitude. While sharing the same vision is no doubt crucial for a startup, if your team members care more about gratifying their own egos than about working together and serving customers, your business is likely to flounder until the issue has been ironed out.
… and where to find them
The logical place to start your scouting efforts is your own personal network. Think about the people in your life that you trust, respect, and/or have worked with in the past. Perhaps a geeky friend with a passion for all-things-code. Or a former co-worker that used to talk your ear off about the latest marketing or sales method. Chances are, you already know someone who's more than capable of doing a bang-up job.
If that doesn't cut it – a wider scope is in order. For instance, you can attend an industry event or scour the web for cutting-edge blogs. Think market or domain experts, thought leaders, personal coaches, and technical experts. This kind of research can be especially useful if you're looking for an adviser.
Still no hits? In that case, it's time to put the final piece of the hiring puzzle into play:
"To build a successful team, you need to know how to attract the right kind of talent. In this sense, it is crucial to have a robust employer brand strategy capable of showcasing your company's strengths, treatment of employees, opportunities for making a meaningful impact, and the overall aim or mission of your business. Moreover, these aspects of employment are especially important to high-performers," says Lauryna Girėnienė, Head of Talent Acquisition at NordVPN.
Interviewing and hiring
If you're going to be conducting the interviews yourself, make sure to ask candidates about specific challenges they had to face in their previous workplaces. This is a great way to drill down into their problem-solving style and level of self-awareness. The latter is a benefit regardless of job title – you don't want people who are stuck in their ways or get angry when asked to reflect on why and how they do things.
As we've hinted at previously, ample "soft" skills is a priority, and this only ever comes out during a face-to-face conversation. Remember – people can be trained in almost anything; you can't, however, change their overall attitude.
Once you've hired someone, be sure to go slow in the beginning. Give them a simple test and/or smaller projects to work on. This will give you a glimpse into how they communicate with other team members, how they handle pressure (startups need fighters!), and whether they can actually get the job done.
To keep everyone happy post-hire, you'll also need to plan out additional training and career development schemes to serve as incentives for your new team members.
Hiring deal-breakers
The kind of people you'll need obviously depends on what your startup aims to accomplish. There are, however, a few characteristics that you should be wary of when hiring. Startups are quite demanding and require a certain type of person to succeed. Even though none of the items you'll find below are necessarily deal-breakers, you might want to at least consider them as red (pink?) flags.
Lack of specific skills. If the candidates lack extensive knowledge or skills in a specific area, they will need exceptional guidance to achieve their goals.
Over-reliance on titles. Sometimes, the qualifications a candidate has are much less important than what he can actually do.
Low-to-middling ambition. The startup world is suitable for people who love to go beyond the limits, who are not afraid of uncertainty, and who have a goal-oriented mindset.
Distant zip code. Despite the growing acceptance of remote work caused by the pandemic, you still need to have core team members by your side, especially during the early stages of the startup.
Before we let you go…
One last, but no less important thing to consider when building your team – and shaping your own attitude towards what it means to be a startup – is the readiness to pivot. Haje Jan Kamps, who advised hundreds of startups, has found that, without fail, "the strongest startup teams are the ones that are versatile, hungry, and knowledgeable".
During the process of developing an MVP, startups learn a tremendous amount about what their customers want. They also learn about pricing, about the problems they're solving, and about buying dynamics.
"A lot of the time, a company gets six-nine months down a path and realises that their original assumptions weren't completely accurate. At that point, they have a choice: double down and pig-headedly continue down the path – and some startup founders are able to will their companies into being and find tremendous success that way. The other option is to pivot; take the hard-earned knowledge you picked up along the way, and leverage the flexible team you've built to pick a different direction," Kamps said.