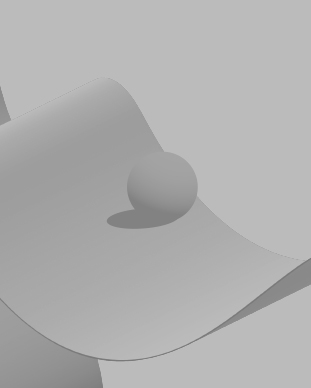 5 questions with Yuri Frayman, CEO at CAST AI
October 13, 2021•4 mins read
Yuri Frayman is no ordinary startup founder. During his career spanning 20+ years, he managed to earn more than $750 million in successful exits for investors by developing five impressive ventures later acquired by tech giants, including Google and Oracle.
One of the Tesonet Accelerator members, CAST AI, co-founded and led by Yuri Frayman, has set an industry standard with its AI-driven cloud cost optimization technology in just a year since the first MVP and public beta release.
We had a chance to talk to Yuri around the time of the Series A round of funding. We discussed the math behind accelerating a tech company and what mindset traits improve the chances for successful startup growth.
On crossing paths with Tesonet
"We met Tesonet in Lithuania back in 2014, and have since collaborated with some great people from this community who joined us on the conquest of creating our next company. Our collaborators came with a significant network since they have previously been involved in community-building themselves. We are happy to be a part of the Tesonet Accelerator and exchange know-how and ideas with like-minded people."
On attracting the right people
"Last year,  CAST AI had 25 employees and planned to double that number by the end of 2021. We're almost there – CAST AI counts roughly 46 people and is hiring new talents fast at the moment, following a process that consists of rigorous interviews and a committee that votes for candidates.
Sometimes we have to compete for an individual who has two or three other offers, so we make the processes shorter. It's a very competitive environment: we're a great company, but so are the other potential employers.
That's where being a startup comes as an advantage – a lot of younger employees understand the value of joining a company that offers a stock option program. That's a very large upside. Being able to contribute your skills and know-how to grow the valuation of the company combines both financial reward and personal achievement reward. I think this is the combination that attracts people to join."
On hacking the global talent shortage
"There's a scarcity of great people across all regions. I don't think there are any hacks here – you have to make a tactical decision and stick with it no matter what. As soon as you start hacking here and there, that's when it breaks.
Remember, CAST AI is creating something very special. Understanding the industry specifics is enormously important, but at its core, a company depends on more than the power of knowledge and work ethics. You have to be able to relate to one another. So if you're going to hack things up, you're not gonna have the consistency required for that."
On startup success
"The #1 reason why startups break up or succeed is related to human emotions. You have to unite a group of individuals who respect each other. You're building a company with a CEO and many other different titles. Structure, discipline, and respect are hugely important from day one.
Some founders – as soon as they get somewhere – suddenly forget that they're human beings working with other human beings. I think it's important to remain humble and human toward others. These are mindset traits essential for building great companies."
On building unicorns
"There are certain regions that are bigger risk-takers than others. Let's take the US: they started way earlier than any other European country or any other region in the world. The startup ecosystem and funding have been there for a very long time. The US economy is a global leader, so it's natural that it attracted more people into its community. That's why the country is full of unicorns.
But you also have to question what a unicorn is. Unicorn valuation is basically what someone perceives to be the future value of a given technology. And anybody can come up with any valuation. It's like pricing a Picasso. How much is it worth? As much as someone is willing to pay for it. It's the same thing with the unicorns.
It's all about risk-taking. Sometimes people like to complicate, but let's not complicate – those billion-dollar funds can't be sitting for a long time, they have to be deployed. And that's how you make unicorns."