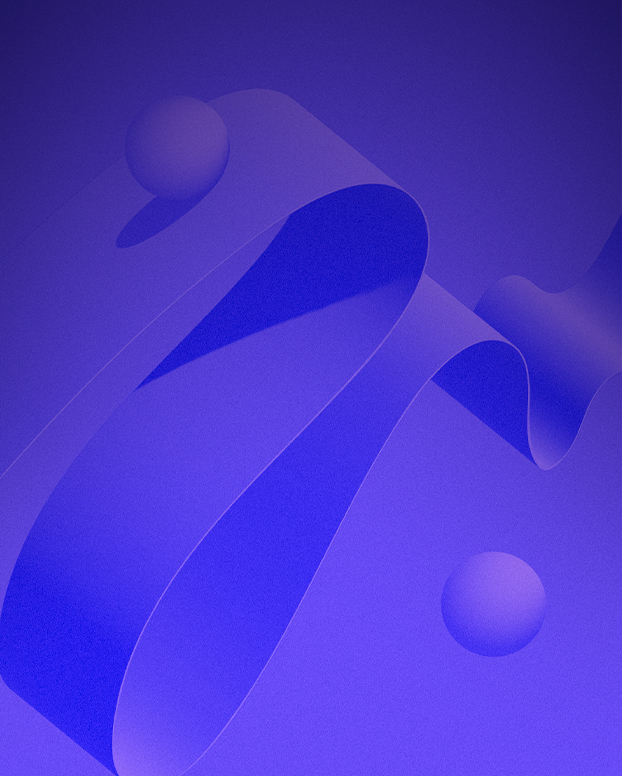 A love letter to our portfolio
February 14, 2023•5 mins read
We have kickstarted, developed, accelerated and invested in a wide range of companies, building a diverse and dynamic portfolio that we are so proud of.
Today is a perfect day to tell the one you love exactly how you feel. And in our case, the one we love is actually the "ones we love" – because it is our whole portfolio.
So, here are a few words on what we like about our portfolio from our Head of Corporate Development, Eglė Šimelionienė, and Matas Ignatavičius, VP Corporate Development.
You're industry agnostic and amazingly diverse
What does being industry agnostic mean, we asked Eglė? "It means that what matters to us is powerful ideas and talented teams, not specific industries or trends. Being an industry agnostic accelerator means we have an incredibly diverse portfolio that has an impact on every aspect of life."
"For example, our portfolio companies in biotech and wellness are helping people improve their health and well-being," Eglė continues. "Meanwhile, Teachers Lead Tech and Turing College are inspiring a tech revolution in education, helping learners to access new career opportunities and helping educators upgrade their approach to fit the needs of today's market and society. Our portfolio companies are also enhancing customer experience for millions, whether it's Pixevia and Zapp transforming the way we buy groceries or CyberCare offering dedicated customer care to millions."
"And of course, our portfolio companies like Nord Security, Surfshark, Hostinger and Oxylabs are upgrading the online experience for millions. They're out there 24/7 keeping people safe and protecting their privacy, making data more accessible and usable, and making website hosting and building easy and affordable."
You're truly world class
"The ambition and ability to scale globally is one of the common characteristics of our portfolio companies," Matas points out. "Our most established products are already huge global players. And the next generation of our companies are all focused on establishing their presence internationally. The fact that we now have a lot of in-house experience when it comes to entering new markets really helps – from influencer marketing to localization, our portfolio companies have the know-how to make global scaling possible."
Another essential ingredient, says Matas, is having world class products and services. "We're super proud that our portfolio companies are developing award-winning products that are competitive around the globe. It's impossible to mention all the awards and recognition that they have received, but they include awards like Forbes' Best VPN Provider, PCmag.com's Best Tech Brand, and The Global Good Awards, and coverage in TechCrunch, Time Magazine, and The FT, to name a few."
"With a unicorn onboard already, and more to come we're sure, the standard is set for ambition and quality – and we love the fact that the bar is really high."
You never ever settle for just good enough
"I would say that our portfolio companies definitely all have a growth mindset," explains Eglė. "In other words, they embrace challenges. I'm always impressed by how brave they are – when a difficulty arises for them or their clients, the focus is always on finding a solution."
"I think a lot of this comes down to having an open mindset," Matas adds. "All of them are innovators in their own way – this innovation could be finding new ways to help basketball fans support their team, or making data science studies more accessible and valuable. And this means they try new things, they open every door and are thinking all the time about how to improve and do better."
You dream big and take center stage
"We've mentioned the fact that our portfolio companies all have the ambition to scale globally – many have already done so," says Eglė. "Well this is one expression of them dreaming big. But I think it goes deeper, because it's not only about having a product in different markets, it's also about having a voice and leading."
"Founders and managers from our portfolio companies speak at world-renowned events across the globe. They have shared their knowledge, insights and opinions at conferences like the World Economic Forum in Davos, the World Government Summit, Slush, Web Summit and more."
"We love the fact that they are vocal and want to be in the spotlight, pushing for changes that will make a real difference."
You never let a bad day decrease your motivation
"Maybe this is a harder one to measure, but it's a factor that we love within Tesonet. Everyone has a can-do attitude and stays positive when the going gets tough. Building startups is never easy or predictable, and there will be bad days from time to time. The ability to remain resilient and overcome these challenges is super important. I would say we all have this in our DNA," Eglė explains. 
"I think the fact that we have such an active and tight-knit community really helps. There are sports teams, social activities, get-togethers – lots of opportunities for people to recharge and also get energy from each other."
"We also see that our portfolio companies do an amazing job at finding new talent that keeps this spirit going," Matas adds. "As each company scales and grows, maintaining this attitude by finding highly motivated people is super important."

Eglė's and Matas' conclusion is that each of our portfolio companies, including the new ones, brings fresh energy, fresh ideas, and fresh perspectives. That means that we are constantly inspired and educated. It makes this such a rewarding and inspiring field to work in. 
"In the end," says Eglė, "the best part is that all of us are so so different, but we love diversity in all its forms."