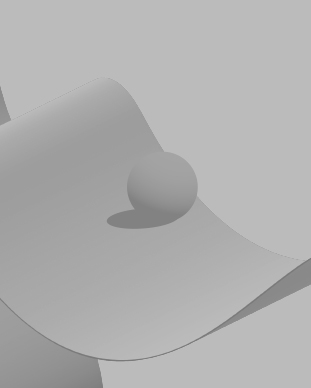 Technology transforming sports events
August 6, 2021•3 mins read
Have you been watching the Olympics? How immersive was your experience?
According to a TechCrunch survey, 78% of respondents think that fan engagement tech will make the biggest impact on sports. Since fan engagement might be the most obvious place of opportunity, let's overview some of the most interesting trends. Spoiler alert: you might get the urge to try some of them yourself!
Teams adopting NFT
Non-fungible tokens (NFTs) are digital assets, generally built using the same technology as cryptocurrencies – blockchain. The difference is that NFTs can't be exchanged and aren't equal in value to one another. Each token has a digital signature for the particular asset it's used to pay for.
So how do NFTs help expand the experience for sports fans?
– During the Tokyo Olympics, Great Britain's team became the first team ever to introduce NFTs as a way for fans to purchase artifacts from a unique Team GB collection.
– Italian Serie A club ACF Fiorentina has also announced launching Viola 9.5, the club's own NFT collection of memorabilia.
– Major League Baseball, Major League Soccer, Bellator, Serie A, and the French Football Federation have entered the NFT fray in recent weeks, too.
Employing AI to bring personalized experiences
– To enhance race strategies, data tracking systems, and digital broadcasts, Formula 1 will work with AWS. F1 seeks to power its infrastructure and help the racing sport become even more agile by moving to AWS and using AWS's ML and data analytics services.
– NBA partnered up with Microsoft to build an Azure-based platform that delivers next-generation, personalized game broadcasts to the NBA's global fanbase of 1.8 billion.
– AI can analyze viewers' data in even such human categories as an emotional response to content. RealEyes' Emotional Recognition software is a great example of how technology can empower decision-makers by providing otherwise unavailable insights.
VR paving the road to immersive sports
A tech-first approach helps sports clubs and businesses reshape their relationship with fans. Inviting them to the world previously open only for professional athletes and staff is one way to win the sympathies of fans.
– The Tokyo 2020 Robot Project introduced telepresence robots to bring the Tokyo Olympics to disabled kids.
– Intel and NTT had a big vision to impress the world with immersive 5G-delivered AR experiences throughout the event in Tokyo Olympics. Unfortunately, all the special AR headsets remained unused as visitors were banned from all Olympic events.
– The NBA is definitely the king of VR in sports. There are multiple NBA games available on the Oculus Quest Platform. This year, the league has also partnered up with Verizon-owned Ryot Studio to offer VR viewing via its NBA League Pass streaming platform.
There's no doubt that professional sports can benefit from keeping pace with technology. As the global sports tech market is expected to reach USD 40 billion by 2026, investors are on the lookout for the hottest trends. More and more sports clubs are starting to launch their own VC funds, hinting that technology will continue to play an important role in the future of sports.