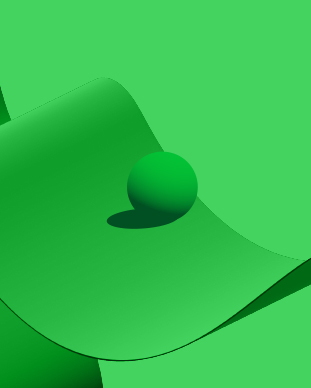 Lithuanian Startup Market Grew by 61% in 2021 Q2
August 24, 2021•3 mins read
A brand new quarterly report on the Lithuanian startup market by Unicorns LT is here! Let's quickly recap how the market performed in Q2.
Market up by 61%
In 2021 Q2, Lithuanian startups paid a total of €48.3M in taxes. This number represents the growth of the sector which, compared to the same quarter of 2020, is up by an impressive 61%.
Even though the increase seems sharp, it's actually a healthy growth rate – Q2 results include the income tax, traditionally paid yearly mid-June. The increasing sum of this particular tax shows that more Lithuanian startups are reaching maturity and operating efficiently. In the first six months of 2021, the startup sector paid a total of €87.6M in taxes.
As for the top taxpayers, the Tesonet family of companies remains the leader with €5.3M paid, leaving Vinted in second place with €2.7M (kudos to our friends Vinted for gradually reducing the gap each quarter!) The third place goes to Hostinger with €1.3M paid in taxes.
The talent market growth maintains a steady annual rate of 33%. Almost 750 new specialists were employed in Q2, reaching a total of 12.4 thousand people working in the local startup ecosystem.
As for the growth of teams, Kilo Health expanded the most – by 33%, and reached 363 employees total. Vinted delivered on the promises to expand, and increased their team by 18%, from 665 to 787 employees. The Tesonet family of companies grew rather slightly, but remained the largest player in town with a total number of employees reaching 1576 in Q2.
Talents needed to fuel growth
With such rapid growth, startups are scaling faster than the talent pool is growing. This leaves companies concerned about the lack of specialists to choose from, especially for senior-level positions.
According to the Unicorns LT report, programmers are in great shortage, with some startups currently looking to hire 50–60 or even more specialists. Other IT professionals like system administrators, project managers, quality assurance specialists, cybersecurity experts, and data analysts also remain in high demand. Digital marketing departments are growing even more dramatically – some larger startups looking to employ 200 or more people today.
"The market needs much more talent. And this is just the beginning – technology startups in Lithuania are expanding at a rapid pace," says Inga Langaitė, CEO of Unicorns LT.
As she explained, startups try to deal with the current situation by:
– hiring remotely or attracting employees to relocate from abroad
– developing academies designed to train the needed talent
– supporting private IT, data science, and similar schools
However, these are initiatives with positive yet small impact. According to Inga, the only way to really solve the talent shortage problem is to create an effective foreign talent integration platform and fundamentally reshape the Lithuanian educational system. Uniting 20 businesses* which together employ a third of the sector talents, Unicorns LT is leading the effort to solve education and talent issues by representing a unified voice of the startup market in discussions with the government and public sector.
Regardless of the challenges with the insufficient talent pool, it seems that the ecosystem is powered for growth nonetheless. Lithuania-based startups are constantly entering new global markets, reaching maturity, and spending generous effort to mentor, retrain, and recruit new talent.
——
* Vinted, Hostinger, Bored Panda, Omnisend, Kilo Health, Tesonet, Tech Zity, Whatagraph, Trafi, PVcase, ConnectPay, Eddy Travels, Eskimi, CGTrader, SearchNode, carVertical, CoinGate, Ondato, jobRely, Mambu.