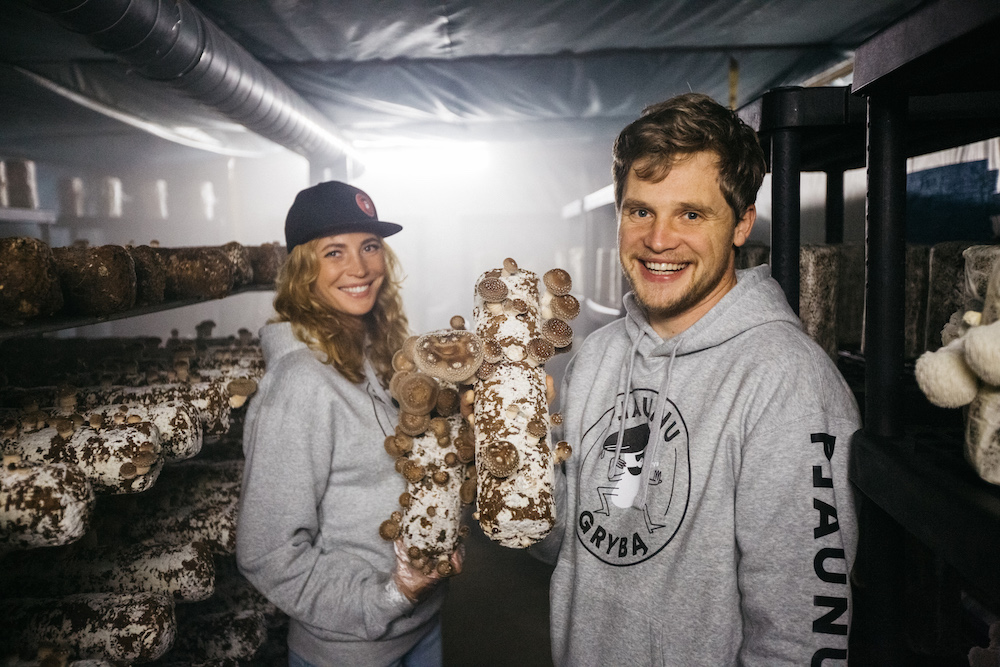 Tesonet invests in MISHKAY, a zero waste approach led farm of medicinal and edible mushrooms
July 10, 2023•4 mins read
Business accelerator Tesonet has invested in the farm of medicinal and edible mushrooms – "MISHKAY," better known in the Lithuanian market as "Pjaunu Grybą." Tesonet is the first investor at this stage, acquiring a non-controlling stake in the company. However, Tesonet does not plan to limit its investment and intends to double it in the upcoming year.
Operating under a zero-waste approach, the startup "Pjaunu Grybą" was founded in Lithuania 1.5 years ago. It cultivates edible and medicinal mushrooms such as Shiitake, Lion's Mane, Eringi, Maitake, and others, from which it produces functional food supplements and food products. The company aims to become one of the largest producers of medicinal mushroom food supplements in Europe, manufacturing products solely from their own cultivated mushrooms.
Currently, the company is building a modern laboratory and mushroom cultivation facility in the Vilnius district and setting up production premises. "Pjaunu Grybą" has also opened its first specialized store for fresh mushrooms and their products in Kaunas, with plans to open two more stores in Vilnius and Klaipėda soon.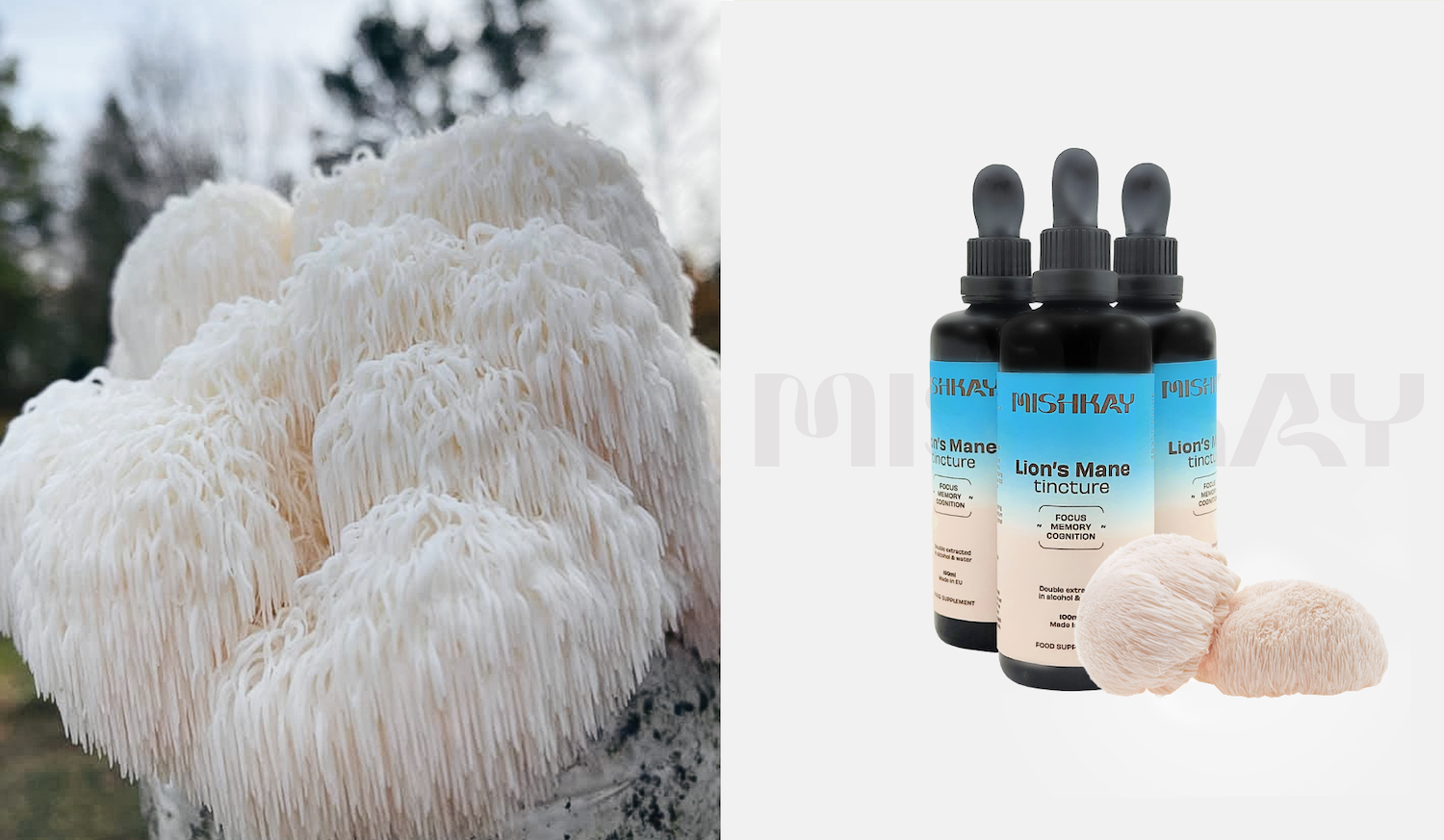 An experienced accelerator focuses on ambitious startups
Tesonet is no stranger to the biotechnology, healthy lifestyle, and longevity sectors within its accelerator. Tesonet's portfolio includes companies like "Biotecus," a biotechnology company focused on producing the latest phytocannabinoid products from hemp and aims to become an industry leader. There is also "Hello100," a startup researching cell genetics and key biological processes contributing to aging, with the goal of developing interventions that improve the quality of life worldwide.
The market for medicinal mushrooms is growing annually by more than 10%. However, as Tesonet co-founder Eimantas Sabaliauskas stated, the main reason for investment was not only the market potential but also the bold team. "Providing financial help to companies is not our sole goal. Startups choose us because they know we seek business partners with whom we can achieve much more when working together than through financial contributions alone. We have accumulated experience in the longevity market, so we can be a strong support in opening global markets. In general, the use of mushrooms in the industry is extremely broad and can be effectively applied to improving the nervous system, preventing aging diseases and cancer, and many other areas," revealed Eimantas Sabaliauskas.
The introduction between the business accelerator and the ambitious healthtech startup occurred during the LOGIN conference. "We will hear a good idea, backed by a determined team, regardless of where and how it is presented. We ourselves have been knocking on doors for many years and trying to unlock opportunities in various ways. Therefore, with the Tesonet team, we strive to be as open as possible to the startup community," said Eimantas Sabaliauskas, co-founder of Tesonet's business accelerator.
Restructuring and the European market in the near future
In the coming months, "Pjaunu Grybą" will be reorganized into a closed joint-stock company. Its name will be changed to "MISHKAY Biotech," while the company in Lithuania will continue to operate under the brand "Pjaunu Grybą."
After the reorganization, the company will be led by Tomas Varnas, co-founder of "Good One," one of the largest digital marketing agencies in the Baltics, and formerly its long-time CEO.
"Our goal is to become one of the three largest medicinal mushroom growers and food supplement manufacturers in the European Union in the next few years, with full vertical integration. Only a handful of companies in the world produce medicinal food supplements from their own mushrooms, do their own laboratory and scientific research, develop and market their products to the end consumer, and have their own in-house digital marketing teams.
Tesonet's knowledge and experience in rapid growth, resources, and practices will undoubtedly help us achieve our goals much faster. This is the best partner we could have hoped for." – said Tomas Varnas.
In the near future, the company plans to start selling medicinal food supplements made from mushrooms in six major EU markets.