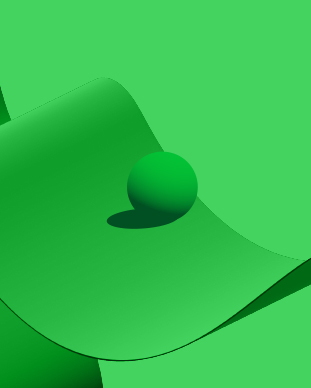 5 questions with the editor of Tech Philomaths
November 18, 2021•7 mins read
Tech Philomaths is hands-down the favorite newsletter in the Baltic startup community. It's read by founders, senior teams of startups, as well as most active angels and a large majority of VCs in the region.
It's an independent publication, and we had to promise not to reveal the identity of the person behind it. But we can shed some light on their ideas about the Lithuanian startup ecosystem, so strap in for an exclusive interview with the Editor.
How did the idea to create Tech Philomaths come to you?
It was late 2020, long dark evenings, the covid times. One could sense the tech scene is getting a boost instead of a bust during the pandemic, and Lithuania in particular is entering a growth phase. It was frustrating to see the media not asking questions, not taking startups seriously enough. With regards to economic development, everyone looks at the future as a projection of the past. And I thought we should look at it as a projection of opportunity.
I'm a learner, even an obsessive reader, so Tech Philomaths gave me a new field to learn and a new playfield. I also wanted to share some of the good resources I find for my team, and put those into wider use. I think it's super important to pick from some great resources. I have benefited greatly from many mentors, including early VCs in Lithuania, other Baltic investors, founders of startup ventures who would find an hour to listen and share their thoughts, connections.
It will take a village for our startups – it's so rewarding to contribute to building something big, lasting, and impactful. Especially in a developing ecosystem, we need to have the most pay-forward, most sharing environment as we can. TP letters (hopefully) signal founders as to who are experts in specific fields, and who to turn to for advice.
Tell us about the Baltic startup scene – is there anything highly characteristic about the region?
I recall a time when I was traveling fairly often. The last flights from Riga to Vilnius used to be around midnight, and it would gather all returning flights from Europe and further to Lithuania. Some years back, these last flights would be full of guys and girls around 30 years of age, wearing jeans and jackets, looking a bit tired yet determined. You could guess they just had a few days on the road, mostly visiting customers across the Western Hemisphere, trying to win another contract.
That was the starting point when the Baltics returned to Europe, and I am still impressed with the grit and perseverance Lithuanian entrepreneurs and export managers have shown. Can-do attitude, the global outlook from day 1 – I think these are still defining features of Lithuanian entrepreneurs. What's different today is that they can be more productive, they are better informed, they have bigger ambitions and much bigger markets to go after. And they will not hesitate, believe me.
What could startups do to attract more capital?
First – build something that is working. Build from conviction, how the future might look like. Go after large markets and look for transformative impact. Many Baltic founders have a sweet spot in B2B and SaaS, but now we are more than capable to do all business models.
And if we take a look at the Nordics, for example, the big part of their success comes from the fact that they create global brands and export everything. The countries are not big, everyone speaks English, and everyone understands that they're participating in the global game – so everyone has to be able to compete globally. And they've been raised with that global mindset since early days, with global examples and references.
And the Baltic founders have these critical traits.
Looking at the stats, the number of funding rounds last year and this year is similar (maybe a little more this year), but there is a great difference in the investment sizes – this year we have way more big rounds, turning from product-market fit to a rapid scaling phase.
So startups in Lithuania have already confirmed all the hypotheses that they needed, and everyone can start betting on growth. We were coming to this breaking point for a pretty long time and had a long period of initial investments, and only occasional growth rounds. Entering the next phase, we'll probably have around ten companies that generously invest venture capital  into growth. Another set of our largest scale-ups is profitable, having no barriers for expansion.
If you had to make a calculated guess, what would you say will be the next Lithuanian unicorn?
If we could make that calculated guess, I am sure VCs would be willing to pay for it. But that applies for the early-stage startups where everyone understands that the total growth will be massive, yet top winners are never clear.
Some studies say that your returns would be better if you invest randomly, compared to trying to pick the winners. That is why access to deals will be the problem of the future – not the choice.
Regarding late-stage valuations (and unicorn status), I think there still will be surprises. Valuation is not only about revenue but also growth as a multiplier and other factors – such as market size. A later-stage startup can double its valuation in a year if it can grow 2x faster. Markets are also rapidly expanding, too. In 2004 IPO Salesforce believed that the total CRM market was $7B big – fast forward 2020 they generated $21B revenue alone.
So besides Vinted and Nord Security, I think we should be looking at Omnised, Kilo Health, Hostinger, Bored Panda, Interactio, PVcase, and many others. Expect surprises and give teams time to figure things out.
What are the main things that VC decision-makers need to know before investing? 
I see angel investors struggling to recognize the power law in venture. Recognizing that you have to make a portfolio of bets, and large enough to make a total return. Very different dynamics compared to most other sectors from coffee shops to private equity (PE), where you pick winners and bet on revenue.
For VCs the key message is that it is a marketing game, and all about your ability to access the best deals. Unlike in PE, the past is a very good predictor for VC fund future success. Meaning the better deals you can get today, the better brand you have, the better will be your future return. This has been fairly evident in the early-stage market, especially once you move past capital scarcity.
Timing is very important. I love the idea in Scott Belsky's book The Messy Middle: when you start a new startup, the question is whether you can stick together long enough to figure it out. Most often you don't know how to solve a particular problem, but you can see the problem. There are two ways to go about – stick together until you find the solution, or let the time simply pass, stay focused on the problem but not the solution, see your team losing the conviction that it's a successful startup… and move on separate ways.
My personal experience with my startup: at first, very few believed in the future we have been painting. Even though we couldn't secure any follow-up investment, we didn't lose our conviction, and saw signs of the market taking a turn. It's said that futurists can guess the future well, but it's startup founders who can guess exactly when that future will come. If you don't lose conviction even when it's not working out, and if you focus on finding the solution, then the spurt of your startup is just a matter of time.