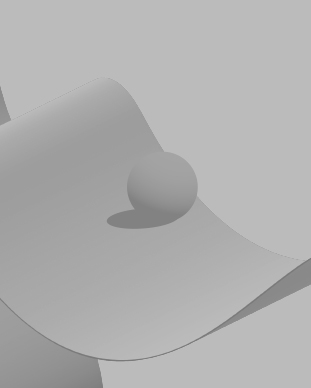 10 Online events for tech thirsty minds
February 11, 2021•5 mins read
Knowledge is power. It allows you to transform lives (including your own) or even change the world. However, collecting enough knowledge to achieve something significant is quite a difficult task. And while before the pandemic, we were limited to which events and conferences we could go to, today we're able to gather insights and expertise from the comfort of our home. In this blog post, we're going to overview the most exciting and worthwhile online events of the coming months for anyone who has a deep interest in tech, be it professional or curiosity-based. Keep your calendars open, and be sure to mark the ones that catch your eye.
February
Feb, 17-19. DeveloperWeek
For: Developers, engineers, software architects, dev teams, managers, executives
Goal: To discover the latest developer technologies, languages, platforms, and tools.
About: It's the largest developers expo globally, attracting 8,000+ visitors from 70+ countries. You get to experience a conference, expo, hackathon, attendee tech hiring expo, workshops, technical talks, and keynotes. And this year, all of this action is moving online for anyone to immerse.
Feb, 24-26. Virtual MarTech Summit
For: Specialists working with Marketing technology
Goal: To share knowledge and experience on the newest marketing technologies and their application.
About: The summit is a series of events happening throughout the year, the first one being in February. The event is aimed at the convergence of marketing and technology. 50+ experts discuss the latest technological advancements in AI, data analytics, machine learning, content marketing, digital privacy, and targeted marketing. However, in the past, the summit was mainly focused on APAC region speakers and visitors, but with moving online, it's now available to a broader audience.
March
Mar, 3-5. Reinforce AI Conference
For: Data scientists, machine learning engineers, software engineers, data engineers, product managers, engineering managers
Goal: To boost Artificial Intelligence development by creating a platform for specialists to share knowledge and discoveries.
About: Ericsson powers the event in their attempt to encourage technological progress on machine learning technology. It follows a series of talks, workshops and is available to any tech professional or enthusiast interested in AI.
Mar 30 – Apr 1. Open Data Science Conference East
For: Data science community
Goal: To bring the data science community together, encourage the exchange of ideas and growth of open-source software.
About: The conference covers 8 focus areas in a few days and delivers full training to the attending specialists. Participants can learn about the new technology and how to apply it in their work. This year the conference is going virtual with 80 training sessions and workshops, 300 hours of content, and 6500+ attendees.
April
Apr 19-21. FITC
For: Digital creators, techies, executives, marketers
Goal: To transform the creative industry by sharing the latest developments of creative technologies, design, digital development, etc.
About: The 20th anniversary event will bring the top speakers of the last two decades. The online format is nothing new here – FITC has been the leader in hosting online conferences since 2002. So prepare yourself for a quality experience of new ideas flowing freely and get inspired to create something outstanding.
Apr 29. Interop Cybersecurity's Changing Role in IT
For: IT, cybersecurity professionals, business executives
Goal: To share and discuss how IT trends and developments affect organizations' cybersecurity strategy.
About: The event will feature a series of speakers throughout the day examining the role of security in every organization working with the latest technologies. The experts will share advice and best practices on addressing certain threats and avoiding vulnerability in your business.
May
May 7-21. Techchill
For: Startups, innovative corporations, investors, and tech enthusiasts
Goal: To help Latvian and Baltic startups succeed in the world.
About: Techchill brings together the Baltic startup community and has done so for more than 6 years. The conference is filled with talks, workshops, media days, investor days, and is open for everyone interested in a fast-growing Baltic tech environment.
May 26-27. DevSum
For: Developers
Goal: Bring the Dev Community together to keep up with the latest trends, network with colleagues, get inspiration and practical knowledge.
About: The biggest Developer Conference in Sweden for 17 years in a row. And this year, it's open for everyone who wants to attend virtually. The event brings a mix of speakers from various fields like Web Development, Software Architecture, AI & Machine Learning, Programming languages, Cloud, and People & teams. It's an excellent opportunity to deepen your knowledge and gain some valuable skills in your day-to-day.
June
Jun 7-11. RightsCon
For: Business leaders, policymakers, general counsels, technologists, advocates, academics, government representatives, and journalists.
Goal: To explore the issues that arise when human rights interlope with technology and the digital age.
About: Originally, the event was called the Silicon Valley Human Rights Conference. For a number of years, it brought attention to the technology implications in the field of human rights. Since 2020 the event has moved online, bringing their community together across borders and time zones with 7600+ participants and will do the same in 2021.
Jun 17. Dublin Tech Summit
For: Business and tech experts
Goal: Bring the tech and business community together to share knowledge, network, and help accelerate global growth.
About: The event brings about 5000 attendees from 60 countries and 100+ speakers to talk about all things tech. It's a great summit for anyone who wants to keep up with the latest discoveries or achieve a specific business goal, like building their own startup from scratch.
Keep in mind that these events cover only the first half of 2021. Since the other half is still in the works – the dates and formats are to be announced in the nearest future. And even though other essential conferences are hoping to host their events in usual locations, many may change their plans due to the pandemic situation. So it's best to keep your ear to the ground and stay tuned for further news.