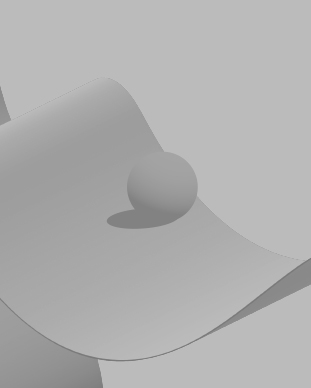 The Lithuanian startup ecosystem in 2021 – a review
December 2, 2021•6 mins read
"Snow is falling, all around us, tis' the season" … for a review of the year.
Yep, nearly twelve months have passed since we welcomed in 2021. And with the Startup Awards just around the corner (good luck to all the nominees) we thought it was time to take a look back at what has been a truly remarkable year for Lithuania's startup ecosystem.
We'll take you through the main trends, the biggest players, the most exciting news, and some incredible COVID-fighting innovations developed by Lithuanian startups. Plus, we'll have a quick look at the Q3 results to see exactly how well the ecosystem is performing and what the end of the year might bring.
A year of bumper growth
The ecosystem is in rude health. One of the best ways to assess its size – tax revenue – indicates that there has been huge growth in 2021.
Compared to the same period last year, 638 Lithuanian startups have paid almost €50 million in taxes – €49.7 million to be precise. This is a 54% increase on the same period last year.
There's also been robust growth in total employment, which has jumped 30% year-on-year.  What's more, the average monthly salary of these employees is also up. It has grown by 9%, and now sits at €2,804.
The sector is growing qualitatively as well as quantitatively. There has been a significant increase in the volume and quality of intelligence, data and insights on offer in the sector. While Tech Philomaths has continued to provide handy roundups of the latest news (check out our exclusive interview with the Editor), a new startup association, unicorns.lt, has done an impressive job of unifying the sector's voice and engaging with policy makers (check out our 5 questions with CEO and co-founder Inga to learn more about their mission to make Lithuania "the land of unicorns.")
There are more companies paying more money to more people, which can only mean one thing – the sector is thriving.
Big plays from the biggest players
The giants of Lithuania's fintech scene have fared very well this year.
Vinted raised a further $303 million for its second-hand clothes marketplace, which now values the company at $4.5 billion (is there such a thing as a quadcorn?). One exciting development was its new sponsorship deal with the hit UK soap opera Hollyoaks.
Kilo.Health is not only partying hard, but also opening up workplaces like there's no tomorrow. It opened new offices in Berlin (Germany) and Kyiv (Ukraine), and now plans to double its 600-strong team sometime next year. Well, when you are officially one of Europe's fastest growing tech companies, there must be plenty of work to do. Having grown its revenue by 17,710% over the past 5 years, the company has just been ranked 2nd in the region in Deloitte's annual Technology Fast 50 ranking. Kudos guys!
Meanwhile, our community here at Tesonet has grown by 56% since last year.  No wonder, then, we have spent a sizable chunk of 2021 not only trying to squeeze into our current offices, but also developing the incredible Cyber City. The first building is set to open in July 2022 (check out this recent update on the latest Cyber City partnerships and developments to learn more). Would anybody be interested in the grandest office warming party ever?
Startups on demand
One noticeable trend in the 2021 was the significant uptick in acquisitions and buyouts of Lithuanian startups. Paysolut joined the ranks of the mobile payments giant Sumup in April and Marguard was acquired by e-commerce pricing platform Prisync. The groundbreaking smart sonar producer Deeper was snapped up by Polish private equity firm Resource Partners, and document signing tool Dokobit joined digital ID company Signicat.
There have never been more acquisitions of Lithuanian companies. And this is a key indicator that the sector is maturing and that the innovations developed here are meeting global demands and international quality standards.
Funding rounds abound
There have also been some big investment rounds closed in 2021.
We have already mentioned Vinted's massive round and even bigger valuation. Another big winner this year was the cross-border money wiring service TransferGo, which secured over €43 million in May this year. Interactio, a tool for remote simultaneous interpreting, has grown exponentially since the shift to remote last year, and investors backed it with a €24.4 million Series A round.
Cloud optimization platform Cast AI secured a round of €8.7 million led by San Francisco VC Cota Capital. Payments infrastructure provider kevin. raised €8.6 million from Global PlayTech Ventures to continue scaling across Europe. There were also investments north of €5 million this year for CGTrader, Affise and Whatagraph. With these and many smaller ones, we're looking forward to some growth and product-development related success stories next year.
A promising close to the year
The year is definitely ending on a high. In Q3, the largest players in the sector grew their workforces by between 2% and 16%, and Billo – a startup offering a video ad development marketplace, tailored exclusively to US e-commerce businesses – recently  raised €2 million in seed funding. As 2022 approaches, it is clear the sector is going from strength to strength. This doesn't mean that there aren't challenges to be overcome.
Such rapid growth means the demands on Lithuania's talent pool will get more acute. Remote hiring can definitely ease this strain, and developments like Cyber City will make it easier to attract talent to come to (or return to) Lithuania. Plus, innovative approaches to education and training, like the self-paced data science courses offered by Turing College, will accelerate the speed at which new talent can get work ready.
Other hurdles to growth could include access to funding. Traditionally, this has been an issue in Lithuania, although the country may have turned a corner on this. Sifted reported that Lithuanian companies have received €277 million in investment this year, compared to just €17.9 million last year and €151 million in 2019.
So, while there are challenges to face, you would be a brave person to bet against the Lithuanian startup ecosystem in 2022. With salaries growing, workforces increases, tax payments up, and new investments flowing in, it is safe to say 2021 has been a very strong year. The weather outside may be frightful, but the startup scene's delightful – and as 2021 draws to a close, it is perfectly positioned for another bumper year in 2022.