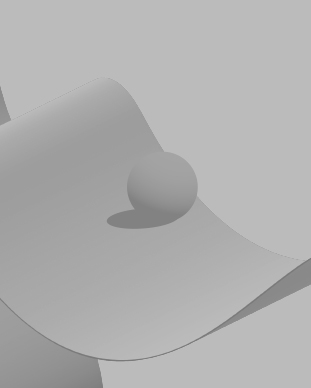 Female-led startups: promising and over-performing
October 8, 2021•2 mins read
According to a study by BCG, one of the world's leading consulting firms, companies with at least one female founder generate 78 cents of revenue for every dollar of venture funding, while male-led startups generate roughly 31 cents. In other words, women are twice as good at generating revenue, yet 30 times less likely to get VC funding (unless there is a male co-founder in the picture – then the chances are 5 times higher).
Women launching, scaling, and capitalizing startups
Here are some stone-cold numbers to illustrate what portion of the overall startup scene the ladies represent: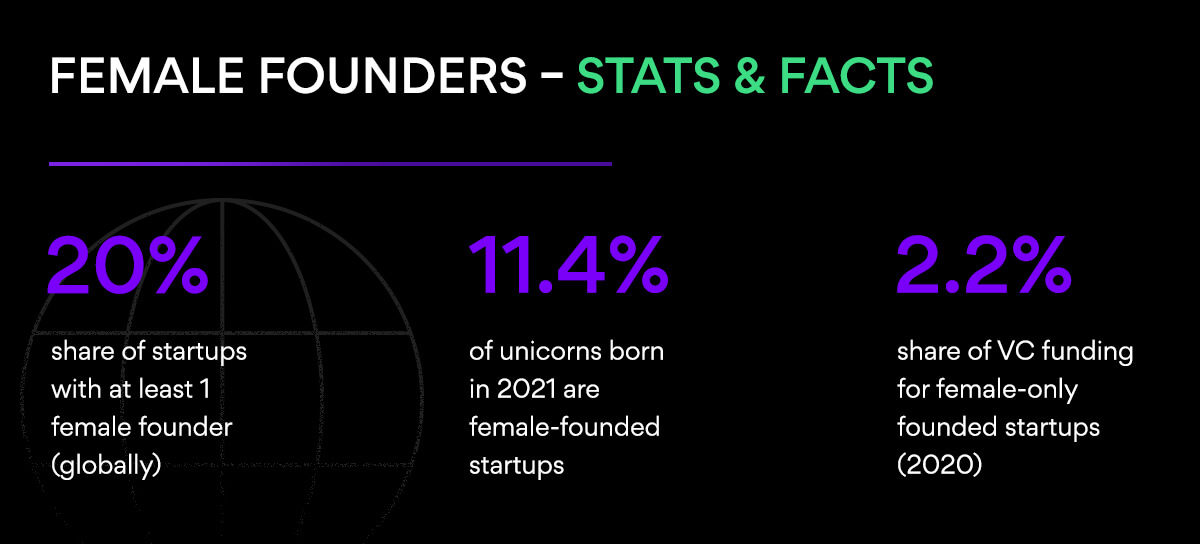 Overall, women launch fewer startups than men – only one-fifth of all startups worldwide have at least one female founder. No surprise that fewer female-founded startups become unicorns: 11.4% vs. 88.6% male-only founded startups in 2021.
One of the key success markers for startups is market valuation – so does this mean that women-led startups are simply less successful? Or are they less lucky? Funding is the crucial element in startup scaling and (potentially) becoming a unicorn, unfortunately, women-only founded startups get a tiny fraction of the VC funding compared to men: 2.2% in 2020. However, with a male co-founder alongside, that portion jumped to 11.7% of total funding.
Another marker for successful startups is whether they exit and go public. However, the stats here are even more disturbing – in the US, for example, there are only 22 women who led their founded companies through to an IPO. That's the total count from the period of 2013–2021. Last year, 442 companies went public in the US, and only 4 of them were founded by women.
What does the future hold?
Even though only a spec of all venture funding goes to women-led companies, trends show an inspiring level of resilience. They do and continually will outperform, as shareholder returns are only getting better every year.
No need to look far – Vinted, one of the founding members of Unicorns LT and the first-ever Lithuanian unicorn, was co-founded by Justas Janauskas and Milda Mitkutė. Last year, she was named one of the 10 most generously funded female startup founders worldwide. It's only one of the examples inspiring more women to take leadership and build their businesses.
There's one good reason to be optimistic – startup and venture capital ecosystems are evolving, especially when the need for change is backed by data. We can definitely hope to see more ladies leading successful startups in the near future!