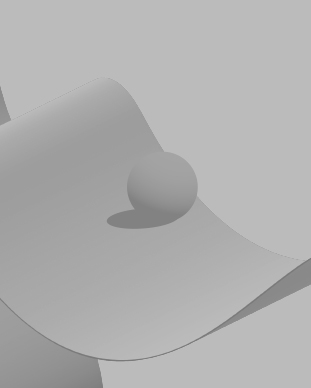 5 questions with Lukas Kaminskis, CEO at Turing College
September 9, 2021•5 mins read
Sharp and inspiring – the best way to describe our conversation with Lukas Kaminskis, CEO and co-founder at Turing College. Lukas is a fascinating frontrunner: he organized his first coding bootcamp when he was 16, and became a lecturer in software engineering at 22.
The ideas and strategies he brings to the edtech field are appreciated globally. Lukas is working with the Harvard CS50 team and several top-tier academics on various projects, he's also recently been appointed as an Advisory Council Member of the Big Data Certificate Program of California State University, East Bay.
In this interview, we talked about the business philosophy behind Turing College, ambitious achievements like joining one of the world's hottest accelerators, and we also sneak-peeked into some global edtech trends.
Let's start with the hottest news – recently you've closed a successful investment round of $1.05 million. What will this investment enable you to do and in what ways are you aiming to grow in the near future? 
With the new funding round, we plan to expand into new EU markets such as the Netherlands and Estonia, and create new programs, i.e., data analytics. We will focus on bringing personalization features to improve learning outcomes for our students. The functionality will be one-of-a-kind in the online tech education market worldwide. It will include individual development plans based on personality traits and soft skills.
Prior to that, you secured a $1.4 million investment from a number of backers, including Tesonet, and became the first Lithuania-based team to enter Y Combinator. What's the secret sauce of your success?
First, hard work and a resilient team. We aimed to solve a really difficult problem, which required deep domain knowledge and strong execution skills (education hasn't been disrupted fundamentally for many years). Without hard and consistent work we would struggle to attract even the 1st cohort of students.
Second, resourcefulness. It means finding resources to reach your goals even if it looks like it isn't possible. For example, we gave just a small portion of our shares in the first round of venture capital financing because we brought our own money to start Turing College. Our philosophy is to practice our own resourcefulness as much as possible. In business, conditions change quickly, and this philosophy helps us keep our autonomy.
Airbnb had a similar situation at the very beginning of their journey. Their founders started selling cereal of 2 types (for democrats and republicans) as elections were approaching. This side hustle helped them raise the money needed to run Airbnb until they enrolled into Y Combinator.
As for becoming accepted by Y Combinator, it was a unique experience and a pretty straightforward one, particularly the interview stage. You have one shot – ten minutes to persuade the accelerator team, but they actually make their decision in eight minutes or less. It took us a lot of focus and thoroughness to prepare for these very determinant minutes.
As Turing College grew, how did your value proposition, team management, and general approach to business and the tech ecosystem change? 
It's funny that exactly one year ago we just announced the first funding round while having no students, no technological solution. Now we have over 70 students from Europe and Africa, 20% of them being placed in the industry even before their graduation. While looking for ways to ensure high employability rates for our students, we developed a new approach. Our hiring partners evaluate candidates from our college by assessing their performance data throughout the whole learning journey. This data has proved to be more valuable than insights gained by evaluating a CV or a limited tech challenge.
Value propositions changed a lot all the time as we were talking to more customers. Team management shifted from a horizontal to a more vertical structure with several layers of management. Currently, we have over 30 people working.
Some things don't change, for instance, customer-centric product development. We're building a company with our students' satisfaction and employability always in mind. In our case, customer-centric not only means that our users have to be satisfied – they also have to really gain the knowledge they came for. For this, we designed a 360-degree feedback evaluation system with a deeper analysis of customer satisfaction metrics. And to help our students get hired faster, we also started to include tech companies in the curriculum development process.
You're really immersed in the tech ecosystem by not only being a startup yourself, but also teaching future employees of tech companies and building a community of learners. What are your thoughts on the Lithuanian ecosystem development?
We see the tendency that more and more innovative startup founders have a data science background in the EU or the US. Every successful tech ecosystem's foundation is educational institutions. So our goal is to be one – first in the Baltics, and later in other European countries as well.
We're bringing an international mindset to our students in terms of expectations, standards that they need to comply with, and know-how. We teach with a broader cultural setting in mind and introduce topics like life-work balance to emphasize that learning and professional results depend not only on one's willful effort but also on their overall wellbeing.
Turing is all about data, so could you share any data-based predictions about the future of edtech? How is edtech evolving and what direction is it taking?
The future of edtech is going to be highly dependent on personalization features. We've got some great content providers on the internet, but the fundamental challenge with education remains the same – ensuring high completion rates.