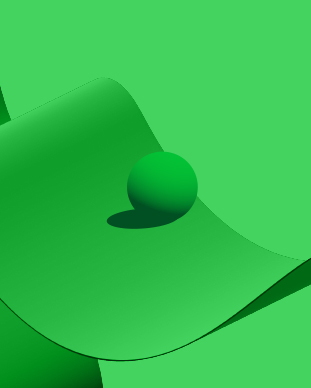 5 questions with Inga Langaite, CEO at Unicorns LT
July 19, 2021•6 mins read
Our love for startups is no secret and as a venture builder, we're passionate about helping them prosper. By co-founding Unicorns LT – a Lithuanian startup association – we and others in the tech community have dedicated ourselves to grow an extraordinary startup ecosystem.
A couple months passed since the announcement, and we've finally had a chance to talk to Inga Langaitė, CEO at Unicorns LT. We asked her about the beginning of the association and its most aspiring plans for the future.
Could you give us a bit of the background story – how did it all begin?
The idea to unite the strongest startups first emerged several years ago. The final stimulus was our introductory call with the government representatives and their teams in the beginning of 2021. During that call, we heard that they can't wait to include us in various discussions about necessary changes in the lawmaking and control of the startup sector. But they couldn't do that unless we registered a single legal unit to represent the voice of the whole sector instead of individual businesses.
That's when we made a decision to start an official association. Unicorns LT was announced on April 22. It seems to me that it happened in the right place at the right time – most greetings came with an extra remark "at last, we've been waiting for this for a long time."
The momentum was perfect because during the pandemic many startups experienced significant growth. But most importantly, compared to all predecessors, the current government is closest to understanding what the startup business is about and how important it is for the future of the country.
Even though I have my own schedule to approach different stakeholders, the office of the President, ministries, and other government representatives often contact me first.
Are there similar associations in other countries? What are the results they managed to achieve?
Probably the most familiar to us is the Estonian Founders Club that unites founders of unicorns and soon-to-be unicorns. It's certainly a tight community. As the main value, founders point to the support they can rely on from other members of the club. It's very important to have someone to consult: hearing similar experiences, tips and tricks, and effective solutions saves a lot of time and improves business results. We hear the same feedback from our members as well – the network and relationships with the strongest startups is essential to them.
Speaking about the results such associations achieve, Estonia's example with Skype exit is probably the best. They started the same processes we're onto now, and they already have results. Skype wasn't left on its own, they received sufficient focus from the government, and eventually the country adapted tech to their national DNA and based their national brand on digital literacy and innovative products. Now most of the unicorns in Estonia are one way or another related to the Skype exit. The capital remains in the ecosystem and we have more startups, more potential unicorns, and future exits.
In Lithuania, we see a similar process despite the fact that we didn't have major acquisitions yet. Regardless,  investing from profit already resembles how business angels work. So it seems we're on the right track, all we need is to keep sharing know-how and boosting the ecosystem, and I am sure we will see more official unicorns in Lithuania in a couple of years.
What are your growth plans for the year?
Since market players are highly interested, the selection process works both ways – we have a list of startups we want to invite, but we also receive a lot of initiative from startups. Therefore we decided to offer two types of membership, and now we have voting members and associate members.
Our criteria for acceptance is currently focused on the startup's overall readiness to scale. Naturally, this means that some of the startups will have to be rejected – specifically, those that are still in the early stages and operate only in the local market. With such applicants, we agree to follow up once in a while and track their progress, so that we can consider their chances to join the association later.
What would you say are the main gains that startups can expect from Unicorns LT?
Startups are usually great at tech but find legal matters rather complicated. For example, they face odd situations with the Tax Inspection Agency as operational results of startups are often intangible and the product is usually super virtual. Bureaucratic institutions are used to traditional business and tend to misinterpret the subtle aspects of innovative business. Our goal is to help reach more clarity between the controlling institutions and startups.
Another goal is to contribute to lawmaking processes. Right now one of our priorities is to improve the regulations that complicate talent import to the country, and we're working on a set of changes that would enable startups to attract more foreign talents.
Improving the education system is also one of the highest priorities – we work with both private market players and lawmakers regarding the necessary changes. You'll see us creating several partnerships with educational institutions in the coming years.
When it comes particularly to startups that are members of the Unicorns LT, they surely will be getting an extra layer of benefit. We have planned a series of internal events for this autumn, called Off the Record. The name illustrates the kind of content that founders will be sharing – lessons learnt the hard way, confidential tips and tricks, and a bunch of other information that in no way could be shared publicly.
How do you think Unicorns LT will transform our tech ecosystem?
We want to see Lithuania become the land of unicorns. Of course, that would be a consequence of a mature and efficient startup ecosystem in place. If we take a look at the stats from different markets, there's a tendency that it takes around 300 startups for one unicorn to emerge. Currently we have around 700 startups and 1 official unicorn, as well as one unofficial yet.
There's plenty of potential in the sector and a lot of ambition. What the association needs to catalyze is proper attention from the government and closer cooperation in the ecosystem.
We're joking that one of our KPIs is passing The Mom Test in several years, meaning that when asked whether they'd recommend working in the startup sector to their children, moms would definitely say Yes. Jokes aside, we do hope to reach this level of understanding about the potential in the sector.
––– If you want to stay on top of the hottest news from Lithuanian unicorns, soonicorns, and startups, follow Unicorns LT on social media – Facebook, LinkedIn, and Instagram.