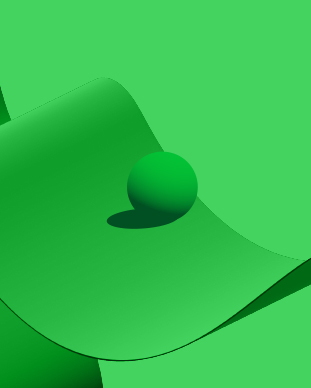 5 questions with Arnas Stuopelis, CEO at Hostinger
September 2, 2021•4 mins read
Hostinger was one of our first significant investments, and it's also one of the most impressive growth cases in the local tech ecosystem.
No surprise, growth is at the core of our conversation with Hostinger's CEO Arnas Stuopelis. We tried to break down Arnas' notion of growth and discussed what growth requires, how it changes the company and its people, and how to use it to bring even more value to the ecosystem.
Let's start with a short version of your story – how did Hostinger get to where it is now?
In 2004, we bootstrapped Hostinger with an ambition to bring success to everyone who goes online. And our mission is still the same – make life easier for website developers and small-medium business owners.
Recently, Hostinger has been announced as the fastest-growing website hosting service provider globally. I believe the reason why we are growing is that we genuinely care about our customers. For example, our marketers perform interviews with clients, and Customer Success specialists conduct product satisfaction analysis. Thus, it's actually our customers who tell us what problems Hostinger has to solve.
Why did you decide to invite investors and become a part of a bigger community? 
Interest from new investors is a sign that we're on the right track. Being lucky to meet Jochen Berger and Thomas Strohe, I was really impressed by their ideas, knowledge, and speed. Having shareholders excited to share their industry knowledge and valuable experience is integral to every business' success story, and Hostinger is not an exception.
When and how did Hostinger experience its shift to a growth mindset? What changes did that bring to your product or your outlook?
"The rule of 3 and 10", stating that every time a company triples or tenfolds in size, everything breaks, applies to Hostinger's rapid growth. What works for 30 people does not suit 90, and the tools and processes set up to work with 10 people become broken when it comes to 100 employees.
When your company is growing so fast, the mindset has to change. For instance, our first product looked fluent. Still, we needed to rethink, adapt it, and offer even better customer service once the number of customers using it increased. The same goes for team structure.
Black Friday is one of the main seasons in the web hosting market, which, at that time, brought the first challenges for us. Quick organizational changes created bottlenecks as we were required to help Hostinger newcomers understand the technical part of our products. Interesting challenges bring helpful lessons, and that's where processes and cross-functional teams were built.
I have to acknowledge that with teams growing every day, our workflows and processes also advance. Hostinger employees come from 35 countries worldwide, shared goals, and the company's culture are what unifies us. Hostinger Principles serve as the bottom line here, setting the tone for communication, ownership, global hiring, and promotion processes.
Could you share any findings that no growth hacking playbook reveals?
I understand that to succeed in this fast-paced tech environment and determine the course of growth, it is vital to plan well, remain flexible, and, most importantly, adapt to the changing circumstances quickly. Objectives and Key Results (OKRs) were and still are an essential baseline to increase efficiency in Hostinger.
Back in the day, I remember we were just a small group of intelligent young people hustling and trying to build something great. Despite the limited resources we had, we have started by launching a free web hosting – 000webhost.com. I still see it as a prehistoric Internet growth hack as using 000 at the beginning led us to be at the top of alphabetically listed websites on Internet directories.
Constraints breed resourcefulness, self-sufficiency, and invention.
What role does Hostinger play in the local and global tech ecosystems now? What new challenges are you planning to take on in the future? 
One new client every 5 seconds – that's 15K new daily sign-ups on average. From my standpoint, we have developed a powerful technology to help people learn, grow and empower them by giving tools to create and express themselves online.
In this way, we had the opportunity to explore the world, meet new people, find lifelong friendships and brilliant colleagues. As one of our key markets, Indonesia was one of the countries I especially fell in love with while building Hostinger from scratch. So now, it's time to give something back to the community and be proud to be able to help rebuild a school there. This reconstruction of the Wali Ate School, which contributes to the social development and quality of education for local people, is only the beginning of future CSR initiatives.