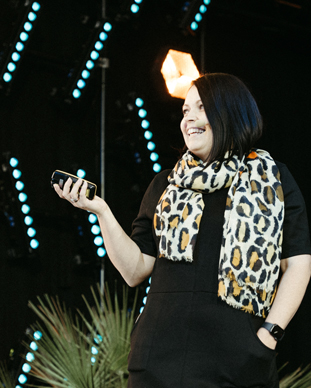 3 more Growth Marketing mistakes startups make plus a viral NordPass case study
May 20, 2022•7 mins read
We're back with some more expert tips on Growth Marketing for startups.
As with our previous article on Growth Marketing, the focus is on entering new markets as a startup. Growth Marketing is one of the key tools you need to use when entering a new market, along with localization and business development. In upcoming articles we'll address the later two, but today we're bringing you the second installment of ou conversation with two experienced marketers:
Jolanta Balciene, Head of Product Marketing at NordPass
and Ignas Šnipas, Head of Performance Marketing at Hostinger,
Let's jump straight back into 3 more Growth Marketing mistakes they see startups making. Then we'll take a detailed look at one NordPass Growth Marketing success story. Ready?
Mistake 1: Losing focus
New markets are complicated. What's more, as Ignas points out, "Growth Marketing has lots of moving parts." This can be a very problematic combination.
"Startups sometimes focus on too many channels at once," explains Jolanta. "This can take away focus from those critical channels that generate most of the revenue. And it also stretches resources too much."
How can you solve this problem?
"A strong marketing analytics team helps a lot in this situation," says Ignas. "That's because sometimes evaluating the performance of Growth Marketing requires a deep understanding of a variety of metrics."
So, making sure you have a strong marketing analytics team in place before entering your new market is important.
"Once you're in a new market, it can be hard to know where to start," adds Jolanta. "We identify the metrics we want to grow from a marketing or product perspective. Then we organize growth brainstorm sessions and collect a pool of ideas, which we then measure based on the RICE (reach, impact, confidence, effort) methodology. This gives us our priorities regarding where to start, which helps us stay focused. And the good thing is this process can be repeated whenever there is a problem we want to solve."
Mistake 2: Lack of local knowledge
This might sound surprising as we're talking about entering new markets, but often startups underestimate how much specific local knowledge they'll need.
"Startups can sometimes forget how important localization is for successful Growth Marketing," says Jolanta. "There might be a lack of research regarding the market, competitors, and why those competitors are popular. I've also seen marketers focus too much on the conversion stage and miss the awareness stage. Without a huge amount of awareness, there will be no traffic at the conversion stage anyway."
How can you solve this problem?
"Having a country manager on board before you start scaling in a new market will help you a lot," says Ignas. "This will enable you to increase the performance of all of your marketing efforts, and give you a deeper understanding of the needs of local audiences."
Mistake 3: Not integrating product and marketing teams
Finally, our experts explain that for Growth Marketing to be successful, your product and marketing teams need to be closely integrated.
"In traditional setups, marketing efforts are separated from the product," says Jolanta. "But Growth Marketing is very much integrated into product development. This means the team implementing Growth Marketing needs to be comfortable with marketing and product metrics."
You should also be ready to adapt your product once your Growth Marketing in your new market is underway. "When you have benchmarks for some marketing activities (like PPC, partnerships, CRO etc.) you can make product adjustments in the early stages as well," explains Ignas.
How can you solve this problem?
"In startups, finding time slots in the product roadmap to implement growth ideas is a big challenge," points out Jolanta. "The product team is already busy with product roadmaps for testing bigger growth ideas. At first, like all startups, we faced this challenge. As our team has grown it is getting better. Reorganizing our developing teams into squads helped a lot. And we are currently considering moving from a project-based growth team to an independent growth squad. This will be the next level in our growth marketing journey."
The Top 200 worst passwords: A Growth Marketing success story
To wrap up our deep dive into Growth Market, let's take a look at a case study from NordPass that shows how this approach can work in real life.
"The research and content we did on the "Top 200 Worst Passwords" is one of the best examples of Growth Marketing we have," says Jolanta.
The plan
"So, it was late 2019 and we had just launched our product. We shared a blog post that contained the Top 200 worst passwords globally. It was a total MVP project – just a simple blog post and a simple table that showed the list of terrible passwords we had put together from our research."
"Despite its simplicity, there was a clear focus for this project. As our domain was a few months old, the aim was to establish connections with top tier global media outlets, put our brand in the spotlight, and generate some backlinks."
Creativity equals virality
"Because we were entering the market, we needed a lot of creative ideas. We were challenging established competitors that had been in the market for more than 20 years. Plus there was the Google Chrome password manager itself."
"But, thanks to our creative topic, top media outlets featured our research. We got into Forbes, and the article based on our research was one of the most read articles for that month. And, of course, it spread widely because many smaller media outlets take articles from big outlets like Forbes."
Taking a winning formula and iterating
Experimenting and improving on successful strategies is a critical part of Growth Marketing. And that is precisely what NordPass did following their initial success.
"We received many questions about country-specific data. So we took that feedback onboard and worked hard with our research partners. The following year, our new and improved report broke down the worst passwords by country. This allowed us to target local media outlets. That year, we managed once again to get into top media outlets. But we also got mentions in TV news programs around the world, participated in various radio shows, and answered questions about our research on live TV."
"In the third year, there was a bit more pressure to beat our 2020 results. So we brainstormed with our team and came up with the idea of comparing the results between countries and genders. This allowed us to once again target different local markets, but also  gender-specific media outlets."
Growth Marketing brings big results
"Overall, this research generated thousands of very high quality backlinks from sites with high Domain ratings.It also helped us gain hundreds of TV mentions, get appearances on TV and radio shows. And all for free. It put our brand in the spotlight and helped us gain traction in new markets."
Some final words of wisdom on Growth Marketing
In our two articles on Growth Marketing, Jolanta and Ignas have shown us how startups can tackle 6 of the biggest Growth Marketing mistakes. Hopefully you now feel more confident to leverage this important approach when entering a new market.
What are the final points you should bear in mind before jumping into this mission?
"Get rid of the fear of failing," says Jolanta. "You might need big ideas to solve Growth Marketing challenges, and due to limited availability in the roadmaps, teams are often afraid to start big projects. Learn to break big tasks into smaller ones, producing quick MVPs like our first iteration of the 200 Worst Passwords. These MVPs can be tested in the market, then let them evolve during the optimization loop."
Likewise, Ignas believes confidence and decisiveness are key. "Hostinger has two key principles I always stick by: Speed matters in business and A lot of decisions and actions are reversible. So remember that with Growth Marketing, it's better to be decisive and act, because most decisions can be reversed."