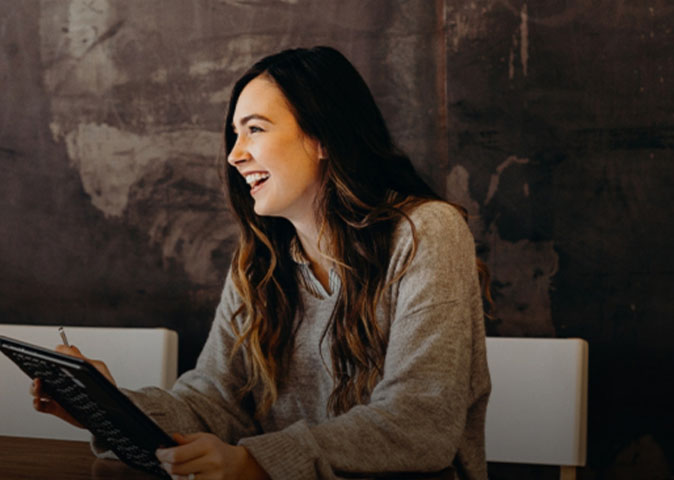 3 Growth Marketing mistakes startups make in new markets (and how to fix them)
May 6, 2022•8 mins read
Entering new markets is a really important part of scaling and growing your startup. It's also a huge challenge.
From building awareness to adjusting your product and driving sales, there's a lot to think about. So in this short mini-series on new market entry, we'll be bringing your expert insights from our community – people who have been there and done it.
We'll cover localisation and business development in the coming weeks. But in our first 2 articles we'll be focusing on Growth Marketing.
We sat down with Ignas Šnipas, Head of Performance Marketing at Hostinger, and Jolanta Balciene, Head of Product Marketing at NordPass. They told us why Growth Marketing is so critical when entering new markets. And, most importantly, they talked us through some of the biggest mistakes startups make with Growth Marketing, and how to avoid them.
What is Growth Marketing?
Here's Jolanta with a nice tidy definition: "It's the sum of user-focused, tactical marketing activities that are experimental, measurable and constantly evolving."
"Growth Marketing takes traditional marketing as a base," continues Jolanta. "However, it adds multiple valuable layers such as A/B testing, SEO, data-driven campaigns, engaging blog content, and anything that can bring the desired results. And it is focused on the entire funnel (awareness, acquisition, activation, retention, revenue and referral), unlike traditional marketing which mainly focuses on awareness and acquisition."
Why is Growth Marketing so important when entering a new market?
"Well, Growth Marketing is the preferred strategy for businesses looking to position themselves in the market and scale quickly," explains Jolanta. "This makes it a good fit for startups who are launching new products and need a go-to-market strategy."
One big benefit you'll get from Growth Marketing is more precision with your planning when entering a new market. "Growth Marketing makes it easier to pick the best go-to market," says Ignas. "In new markets, you can analyze and estimate both lifetime value and customer acquisition costs. And based on these, you can plan your marketing budget and activities with more precision."
Speed and agility are some other big gains you'll enjoy. "Growth marketing helps with speed to market," says Jolanta. "You can test various growth tactics and see how the actual market responds – after all, tactics that have worked in one market might not transfer well to another. Then once you have tested, you can quickly scale any marketing activities that are getting the results you need. This means you don't need a detailed strategy at first."
3 big Growth Marketing mistakes startups make and how to fix them
Better planning. More speed. Improved agility. What could possibly go wrong?
Well, a few things as it turns out. Growth Marketing is a highly effective strategy in new markets. But there are definitely some pitfalls to be careful of.
So we asked Ignas and Jolanta to share the biggest mistakes they see startups making with Growth Marketing. They thought of 6. We'll be covering the first 3 in this article, then tune in for our next article for the other 3.
Mistake 1: Focusing on the wrong metrics
"For Growth Marketing to be effective it is extremely important that you can trust the data you collect," explains Ignas. "And this means you have to select the right metrics to follow."
"One mistake that startups can make is to focus too much on vanity metrics. They should also avoid using metrics they don't fully understand, or at the very least, take this data with a big pinch of salt. For example, if your latest blog post achieves a 20% bounce rate, does this really make sense? And can you explain why it is two times better than your last blog? Most importantly, is bounce rate the best metric to follow?"
How can you solve this problem?
The most important thing you need is a clear methodology for setting goals. "At Hostinger, we have OKRs (Objectives and Key Results). This is a goal-setting methodology that helps you plan effectively and select the best metrics to follow."
Mistake 2: Poor quality data
Inexperienced startups can end up making the wrong decisions because of poor quality data.
"The data might be incomplete, or some critical data points could be missing," explains Jolanta. "This can significantly impact the analysis of different funnel stages. And the result will be you draw the wrong conclusions."
How can you solve this problem?
For Ignas, qualitative data is important here. "Startups tend to underestimate the impact of qualitative data. Sometimes we forget that under all of those metrics there are real people with specific needs."
"So it's essential that you talk to your customers and make this a habit. Especially when you're entering a new market."
Jolanta, meanwhile, recommends testing your data first. "Before we run any tests with our Growth Marketing ideas, we test the data and check how it flows. This helps us reduce mistakes and also saves time in the long-run."
Mistake 3: Not knowing when to act fast and when to be patient
Startups often get the balance wrong when it comes to decisiveness. They take a long time to make decisions at the beginning, but are then impatient when it comes to seeing results. According to our experts, it should be the other way round.
"Slow decision-making is a real problem for startups," says Ignas. "Finding yourself in a new market, and in an ocean of Growth Marketing metrics, it can be tempting to take decisions slowly. But it's better to be decisive and use data that's 95% accurate, rather than spending extra time to make sure you're 100%."
However, once you've committed to a course of action, patience is an important quality to have. "Sometimes startups begin rolling strategies due to limited budgets," explains Jolanta. "But if they aren't getting instant returns, they start pausing these activities. Sometimes, it takes longer to gain trust in a new market. Even the processes for making purchasing decisions may differ in different countries, so you need to have patience."
How can you solve this problem?
For Jolanta, the solution is simple – start early. "At NordPass we start growth initiatives quite early when entering new markets. Actions you can take to prepare include running A/B tests on your website, or trying out different product elements to shorten the user journey to that "Aha!" moment."
Growth Marketing case study: NordPass' early SEO activities tackles big Google algorithm problem
When it comes to starting early with Growth Marketing activities for new markets, NordPass has extensive experience. Here's Jolanta with a quick case study of how they fixed an SEO challenge all new startups will face when entering new markets.
"NordPass worked on SEO tactics way before the actual product launch in the new market. Why? Well, a new domain usually goes through a sandbox period – this is where Google's algorithms test the domain before allowing it to rank on Google search."
"This sandbox lasts around 6 months or so, and for businesses entering a new market it's a massive challenge. When you launch, you want to get as much reach as you can, and not ranking well on Google is a big limitation. It forces you to invest a lot of money into paid channels instead."
"To tackle this challenge, we acted early. We launched a range of web tools that our target audience could use. These tools helped them with an important task – generating a strong password. And in this way they got to know our brand name, and signed up to a waiting list for the actual product. It also enabled us to start social media and PR activities."
"This all served as social proof for the algorithms and helped us to exit the sandbox period faster. And it also meant that before the product launch, we already had a list of potential users who wanted to be early adopters of NordPass. Most importantly, by the time we fully launched our product, we were already ranking on Google search."
Growth Marketing is worth it
There will always be challenges to any new market activities, and Growth Marketing is no exception.
But, as our experts have shown, there's a fix for every mistake out there. Here's a quick summary of their key advice in this article:
a) ignore vanity metrics with Growth Marketing, and use a goal setting methodology like OKRs to ensure you can actually understand the data you collect,
b) improve the quality of the data you gather by testing it first, and by focusing more on qualitative data,
c) be decisive and get started early with your Growth Marketing activities, then be patient once everything is set up because the results may take time.
Tune in to our next article for more Growth Marketing mistakes startups make, and more tips on how to fix them. Plus, there'll be an in-depth case study on one campaign that reached the global media.