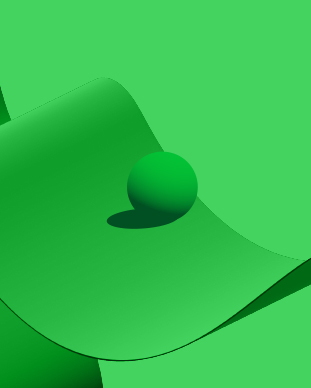 Top 5 startups in Italy, the land of tech & football
July 13, 2021•4 mins read
Ending the drought that lasted for many decades, Italy has won its first European football title since 1968, and becoming the champions of UEFA EURO 2020 does put a country on top of the world for a well-deserved amount of fame.
Italy has been known to have one of the most successful national teams in the history of football. But what about other fields – how strong and progressive are they in tech?
Let's take a quick dive and see what the most promising Italian startups are in 2021.
The brightest stars in the Italian startup arena
Aidexa – the one with the full banking license
[Founded: 2020] [Total funding amount: €48 mln]
Aidexa is on everyone's radar for doing the highly unlikely – receiving its full ECB banking license the next year after its founding, hence becoming Banca AideXa. It's actually one of the very first SME-challenger banks in Europe to ever obtain the license.
The Italian fintech's first product is X-Instant, a digital short-term credit service that guarantees approval or rejection within ten minutes. Its AI-powered and data-driven solution quickly proved its worth, and now Banca AideXa is expanding its banking services to accompany the post-COVID economic recovery in Italy, offering new accounts and more value-added services for SMEs.
Casavo – the one that shook the status quo
[Founded: 2017] [Total funding amount: €258 mln]
Casavo is a startup that has broken the traditional schemes of the real estate sector by implementing an immediate purchase and liquidity system that helps avoid uncertainty, as well as financial and bureaucratic risks.
Casavo created Italy's first instant buyer – a technological platform that submits direct offers to buy homes, and, after renovation, finds the final buyers. Simplifying the process of selling or buying property is the main mission of the crew, and it appears to be a really needed one – their most recent series C equity round brought in a capital raise of €200 million.
MatiPay – the funky unexpected one
[Founded: 2016] [Total funding amount: €7 mln]
The use of cash has been gradually declining for years until it dropped even more dramatically during the pandemic. Even though creating virtual payment solutions is the obvious choice for a fintech startup, kudos to MatiPay for spotting a really original niche – vending machines.
MatiPay is actually an IoT solution combining advanced electronics and software applications that transform any vending machine into a smart device. End-users get a frictionless experience paying for products with a tap on their phone, whereas vending machine operators get back-end analytics and CRM capabilities.
Enapter – the decently geeky one
[Founded: 2017] [Total funding amount: €55 mln]
The shaper of the green hydrogen industry – one of the ways to refer to Enapter, the Italian startup that's taking the world by science. Enapter is producing highly efficient hydrogen generators based on AEM electrolysis technology that they have patent-protected. The resulting generators can produce hydrogen from water and electrical energy, revolutionizing the alternative energy market with a product that can finally compete with fossil fuels on price.
Awarded as World Economic Forum Technology Pioneer, Enapter is already creating a blueprint for expansion, planning to use their most recent €9.3 million funding injection for developing the electrolyzer mass-production system that will make green hydrogen mass production closer to reality than ever before.
ACBC – the one trying to save the world with fashion
[Founded: 2017] [Total funding amount: €2.6 mln]
ACBC (Anything Can Be Changed) is on a mission to improve the otherwise horrible situation with quick fashion and the hardly-degradable mess it leaves behind. This Milan-based sustainable fashion startup focuses solely on shoes – designed specifically to achieve circularity and the lowest possible carbon footprint.
ACBC is different from the other startups on this list. It's an indie version of a startup – with no significant external funding, it managed to collect more than €1 million in pre-orders. This Italian startup is an inspiring example that there is more than one way to figure out funding, and having an audience that believes in your product can be enough to kickstart your idea.