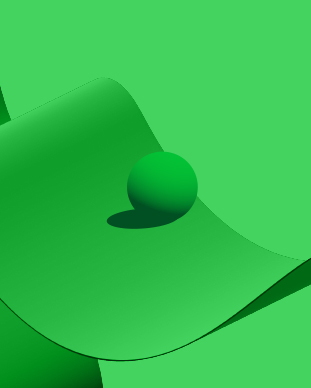 Tesonet and CAST AI: transforming the cloud industry together
April 7, 2021•3 mins read
Investing in and supporting emerging technology businesses is part of our accelerator life. We know the hustle, passion, and determination it takes to build something from scratch, let alone, turn it into the innovator of the industry. And while creating new products within our organization, we never forget the tech community. Supporting it is something that we, as a company, are passionate about. And that's exactly why CAST AI is joining Tesonet accelerator – to work together on growing, scaling, and turning it into a world-renowned company.
Meet CAST AI 
CAST AI was founded in 2019 with one mission – to create an autonomous cloud so that developers could focus only on creating great quality products without any disruption or distractions related to complications in the cloud. And so they did. In a short period, CAST AI has simplified access to and utilization of the cloud by building a cloud optimization platform for Kubernetes. This enables developers to derive the most from public clouds without any extra DevOps effort by decentralizing the cloud for developers to use how they see fit. They are able to select multiple components based on requests for cost and technology, and, as a result – DevOps are 10x more productive.
"As companies increase their cloud adoption, they need cloud optimization solutions for making the most of mission-critical resources while keeping control over their cloud budgets. Based on the lessons learned from our previous projects, we identified cloud cost optimization as a key requirement and have extensive plans to leverage AI to help companies reduce the cost burden of unnecessarily high cloud bills and enable automated optimization tasks," said Yuri Frayman, CEO and Co-founder of CAST AI.
The knowledge-based partnership
Future-ready, ambitious, innovative – all of these attributes are shared by other companies that Tesonet has invested in. And CAST AI is no exception.
"Building a successful business can't be done alone and in a vacuum, outside of the surrounding tech ecosystem. We are proud to join the Tesonet accelerator and look forward to the opportunity to give back to the community by sharing our expertise in modern cloud-native technologies and helping other startups and organizations take advantage of them for driving innovation," said Yuri Frayman.
Because of this, the partnership between Tesonet and CAST AI goes beyond financial support – by joining our accelerator, the company will also gain access to the gathered know-how and infrastructure to support its growth.
"Over the years, we learned how to launch, incubate, and scale much faster. And we want to share the knowledge we have with other emerging market businesses. What CAST AI is doing is truly innovative and we want to contribute to its growth," says one of Tesonet's owners, Tomas Okmanas.
"We see CAST AI as a vigorous and promising company, that's why we decided to contribute not only by investing in it but also by sharing our experience," notices Eimantas Sabaliauskas, the co-owner of Tesonet.
When asked about the upcoming plans, the company feels optimistic and promises exciting things. "We founded CAST AI to help companies focus on mission-critical business tasks and stop worrying about the cost of their infrastructures. We aim to build an autonomous cloud platform and constantly expand our cost optimization engine with new features to help companies slash their cloud costs and drive innovation," says CEO of CAST AI, Y. Frayman.