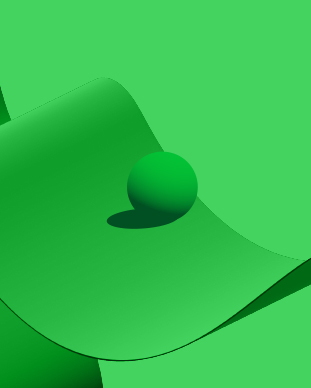 Tesonet – Accelerating the Digital Future and Innovation
April 30, 2021•7 mins read
One thing is clear – life at Tesonet is never dull. When we started our journey as a proud accelerator where numerous tech products and innovations are born,  it piqued the curiosity of many. What's next in the cards for our fast-growing tech community? To find that out, we went to the ones who started it all, our co-founders – Eimantas Sabaliauskas and Tomas Okmanas – who talked about innovation and how innovative products are born in the company, the advantages of being a part of an accelerator, and the next chapter for us here at Tesonet.
First, guys, let's start with innovation – how do you come up with new things? Do you think innovative thinking differs from simple creativity?
E: In the early days, innovation came from daily observations, our staff or company needs: be it secure communication, elimination of time-consuming processes, or just lack of tools. In our company's current stage, innovation comes from internal teams and people, while our role is usually to evaluate them and prioritize the following steps. Innovative thinking is more of a process that can be measured, while creativity is an inclusive part. You can have a creative company that's not innovative in any way, and you can't have an innovative company without creative people.
T: I agree. At Tesonet, teams are the heart of innovation. We strongly promote the "we" mentality, because honestly, the most significant things come when ingenious minds come together in aid of each other. That's what we see happening daily in our company. It also inspires us to keep going and think of new ways to make this process more enjoyable and efficient for our employees, hence the Cyber City project. This real-estate project was born not only to finally have all of us at Tesonet working under the same roof, but to also bring together the tech community to connect, innovate, and create. I, for one, believe that without creativity, there wouldn't be any discoveries. Of course, sometimes the "eureka" moment may come from knowledge and experience, but other times you need to drop your previous preconceptions and reach beyond. That's the reason why sometimes entirely unrelated people who have no background in tech can suggest the most brilliant solutions for a tech problem. I believe that this is how genuinely remarkable things come to be.
When you started the company, did you think that the end goal would be something like this – a space for tech projects to manifest and grow? 
E: The end goal is evolving all the time. If you asked the same question a year or two ago, the answer would be somewhat different. You just can't get the answer out of thin air. Sometimes you just don't know it. So we adjusted our goals as we grew, sometimes even quarterly.
When we started the company, our goal was simply to build a place that we personally would love to work in. Sort of like a sandbox that allowed us to test new ideas and have fun while doing it with like-minded people. The concept of building meaningful technology, making the Internet as clean, open, and free as it was after its invention, came when we started gaining muscle. Alongside we saw the Estonian success stories, strengths of the Israeli tech community, and no obstacles why we couldn't do this in Lithuania, too.
T: Yes, in the beginning, we had no clear plan of what we'll do. We just knew that we wanted to create something unique, and without the company, it wouldn't be possible. We had 34 ideas with different goals during the years and learned how quickly you have to adjust if you want to succeed. The same mentality is applied nowadays. All the variables are always changing. Take the pandemic, for one – nobody could see that coming, and we had to change some of our goals to adapt swiftly. The same goes for everything else – the company processes, innovation, business environment, the economy. You have to see the bigger picture, and that picture is moving, so are our goals – molding all the time to fit the current scenario.
At the moment, it looks like you've set your eyes on the bigger picture by taking part in the Unicorns.lt association with other leading tech players in Lithuania. Could you tell more about it and your goals there?
E: Well, first of all, all of the members of this association have developed their products that have gained global recognition here, in Lithuania. Our country isn't that big, yet we have tremendous potential when it comes to our tech sector. The overall goal of this association is to grow a three times stronger startup ecosystem in the country, allowing for businesses to flourish and expand the IT sector even more. We also aim to gather active tech community members to share their know-how, experience, and promote networking.
T: We have set three things that we'd like to achieve with our fellow members – first is to create three times more jobs in Lithuanian startups, pay three times more taxes, and increase the number of active startups to 2000+ in the country. The idea to create this association has been building up for a while – we see all the great things happening in our country and all that it could be, so we're excited to join and help build a better future here.
If you had to start a business all over again – what innovative idea would you bring to life?
E: While cybersecurity is our largest field of interest, I would personally also explore AI applications and how the near future will change. Another exciting topic is human longevity that is evolving like crazy. It would be something along these lines.
T: I'm kind of thinking that I'd probably end up working with cybersecurity all over again. But if that was off the table, then maybe the IoT sector – both its research and industry are experiencing exponential growth at the moment. It's exciting to see the new advancements introduced every day.
What do you think are the most significant benefits of starting an innovative project inside Tesonet? 
E: Access to the know-how, talent, and material resources. I think that's all you need to make a head start. People are essential when we're talking innovation – you can have the same fantastic idea and give it to two teams. First one – the experienced professionals constantly working with similar projects. And the other – only assembled to develop it further. I guarantee that the result for both is going to be quite different.
T: We have a strong ecosystem and infrastructure for the development of new ideas. I think we ourselves can concur how difficult it is to develop anything new from scratch. You have to fail a lot, learn, adjust, and start all over. You also have to be extremely quick about it because great ideas get snatched up momentarily. It's how the collective human mind works – if you thought of some groundbreaking notion, be sure that at least several people had the same idea. It's your choice if you're going to act on it or not. At Tesonet, we alleviate the need to make numerous mistakes with talent, tools, and experience shared freely.
Cyber City is a massive part of Tesonet's future. How do you think the move will affect the company?
T: At the moment, I only see the positives. We waited for a long time to bring all of our talents under the same roof. It'll be a sort of a fresh start for us all – we'll have more opportunities to share and gain knowledge, create and develop our ideas, and most of all, a modern infrastructure to support it all.
E: The same goes for other tech companies that are going to join. We are excited to see who and what partnerships, collaborations will be born out of it. We'll have the perfect setting to create something even more outstanding. And that's what we're hoping for the future to come.