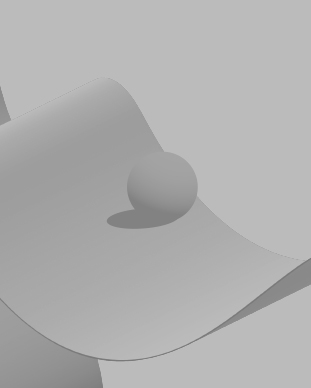 Lithuanian startup market grew by 31% in 2021 Q1
May 27, 2021•3 mins read
As the second quarter accelerates, it's time to take a look back at Q1 and the key achievements in the Lithuanian startup market. And to do that, we're sharing a review prepared by Unicorns LT to quickly recap highlights of the first quarter. 
Market growth by 31%
Lithuanian startups kicked off 2021 with a bang. 638 companies have paid €38 mln in taxes to the national budget of Lithuania in Q1 2021 – a 31% increase compared to Q1 2020. There have not been so many changes in the top tier part of the market; Tesonet accelerator companies' group remains a strong leader in local taxes paid (€5 mln in taxes). Vinted (€2 mln) is in second place, Hostinger takes third (€0.9 mln), Kilo.Health – fourth (€0.7 mln), and BoredPanda is in fifth place (€0.7 mln).
Besides contributing financially to the local economy, the companies also created even more jobs. More workforce was recruited with startups continuously scaling, resulting in employee growth by the same 31% YoY. As of April, almost 11.5 thousand people are working in the local startup ecosystem, however, the shortage of tech professionals the industry is currently facing, limits higher growth rates.
"The previous year was successful for Lithuanian startups – most of the ecosystem businesses experienced growth. However, it could be much higher if there was no tremendous shortage of digital professionals in the market. We estimate some companies could absorb several times more talent and maintain much larger growth rates in global markets. The Lithuanian market is starving for programmers, data analysts, developers, etc. Today, this is the most important factor limiting higher market growth rates," says Inga Langaitė, CEO of Unicorns LT, the local startup association.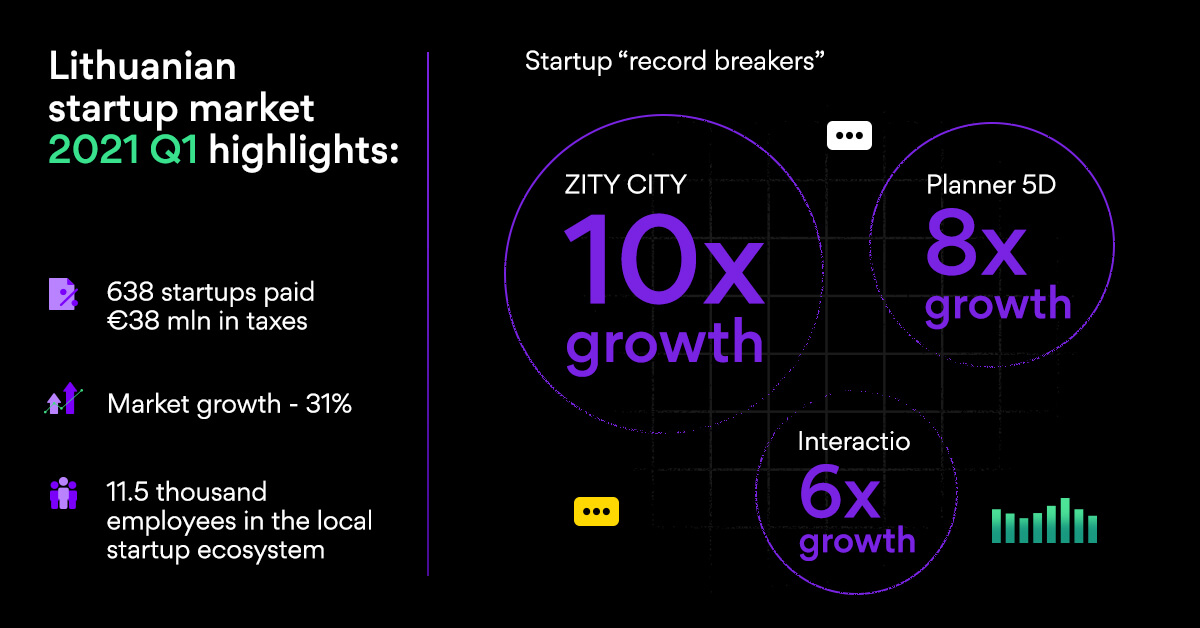 But even with challenges like these, the acceleration of the Lithuanian startup ecosystem is unlikely to slow down. By actively expanding in global markets, local startups are investing in mentorship and retraining programs, and are recruiting new talent from neighboring countries.
Locally sourced achievements
Lithuanian secondhand fashion company Vinted – the only official unicorn in Lithuania – has raised a further €250 mln investment a few weeks ago. The Series F round will be used to expand into new markets as well as invest in product development and new talent recruitment that will grow at least by 300, or even 400 employees.
The pandemic also revealed a few startup "record breakers" – companies that benefited from people sitting at home. Digital courier service ZITICITY showed the biggest success – it grew by more than 10x during the pandemic year. And it's easy to see why – courier services have become the highest demand in a "closed" economy.
Another startup that has shown great results was Planner 5D – an online 2D and 3D visualization tool for home designing – it grew almost 8x.
The online event interpretation service platform Interactio grew more than 6x during Q1 and due to increasing demand for online meeting platforms, has recently secured $30 million – one of the largest Series A rounds in the EU. It's obvious that Interactio and other Lithuanian startups providing digital solutions will continue to grow in the online-driven world.