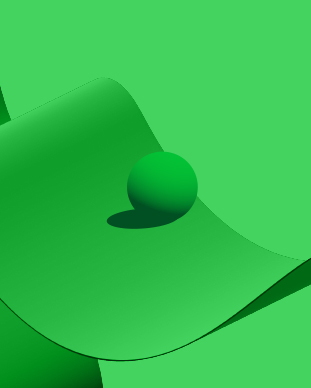 Cyber City plans to welcome its first citizens in autumn 2022
May 20, 2021•6 mins read
There was a lot of buzz flying around in the media about Tesonet accelerator investing in real estate and developing this mysterious home for the Teso and tech community in Vilnius – Cyber City. Together with those in charge of this massive endeavor, Evelina Žvinytė, Global Advisor of Sourcing & Effectiveness, and Tadas Gelžinis, Cyber City Project Manager, we decided to set the record straight and spill all the beans on this ambitious project that will see the light of day in 2022.
Could you give us a little background on the project overall? How did Tesonet accelerator decide to step into real estate?
Evelina: Well, the initial idea was to find an office where we could gather all Tesonet talent in one place. It proved to be quite challenging since no space would match our size requirement in the property market. Also, we thought that if we decided to commit to such a significant rent, we'd want to customize the business center to fit all our needs, including fitness rooms, kindergarten, conference halls, outdoor activity areas, etc. And with no surprise, such changes would be pretty complicated to enact in already set up office spaces and buildings. So gradually, the idea was born to build our own campus, where we could accommodate our employees and unite the local IT community, startups, and tech companies.
There was a lot of press and media coverage about the unique architecture and location chosen for this project – could you tell us more about it?
Evelina: Naujamiestis district is undergoing rapid renewal, and, naturally, we wanted to contribute to the city's development. Cyber City buildings are incorporated and perfectly match the new vision of the area and the future look of the surrounding streets. As for the idea and vision – it remains exactly the same as presented during the Architectural contest. We aim to channel the unique synergy between history and modern technology.
Speaking of architectural decisions – are there any innovative solutions you're implementing to the project?
Evelina: We chose the solution of using prefabricated concrete facades, one of the latest sustainable construction trends. All the facade elements of our buildings will be finished in the factory and only need to be installed directly at the construction site. The benefits of this type of construction are the decreased construction time and more rational use of resources. This particular material ensures the longevity of the building and the highest energy performance requirements. It also has a 3D brick finish that gives the building a unique look. There are also environmental benefits of it, such as reduced energy consumption. As for maintenance – these constructions are very durable and require very little attention, so this is quite an optimal solution, considering the building operations.
So the exterior we've seen, but what about the interior? Can we expect more smart and digital solutions integrated into the office environment?
Tadas: When planning the interior, we did internal research where we surveyed Tesonet community to find out more about people's needs and what they lack right now. When analyzing the results, we realized that one of our main objectives has to be integrating more user-friendly technology, making interaction with buildings/systems more fun and less time-consuming. And we're thinking it through starting with how we securely access our offices using digital devices and how we book/launch our virtual meetings. Our project is focused on our tech community and their interaction inside and outside our premises. Therefore we plan to equip plenty of areas with digital solutions to allow for smoother connections.
Speaking of that, what will make the Cyber City more "Cyber" – the community or the innovations implemented in the project? How "Cyber" the end result is going to be? 
Tadas: Actually, our three core pillars for new office buildings are to make them secure, digital, and multifunctional as it represents our accelerator DNA. As a company, we're constantly growing, developing, and adapting to the changing environment. Buildings and working setup will represent us as employees, our culture, and the company itself.
And since we started on the community – can you be more specific, what kind of common areas and meeting points the residents can expect to enjoy in the finished product? Maybe you already have a list of potential tenants?
Tadas: To give you more perspective, Cyber City will have 3 buildings – with Tesonet community companies occupying 2,5 of them. Each building will be different in size and shape to provide us with more of that "city" feeling when walking around. All our products and staff will be relocated there. However, as we're constantly growing and changing in size – it's quite challenging to predict who will be placed where. These details will be more apparent as we approach the move-in date.
Inside the buildings, we're planning several areas for people to have regular meetings, focus in quiet spaces, play games, and, more importantly, socialize or have some fun. The plan includes different meeting setups for people to choose from: small/medium/large, formal/informal, high seating/low seating, etc. There will also be large kitchen-cafe areas for having lunch, working in a different setting, or socializing. And as our community is quite active – all buildings will have sports areas with showers and lockers to provide full infrastructure for people wanting to exercise. Going below, in the parking lot, apart from car spaces, we'll have secure areas for alternative transport – bicycles/scooters, etc. There'll also be spots to charge electric vehicles.
And for the cherry on the cake, the center of Cyber City is going to resemble a sort of lively downtown area, busy with events, food trucks, and other activities during the warmer seasons.
What about the timeline? How's it going so far, is there an official move-in date?
Tadas: So far, we've been on time with the project, and haven't come across any major obstacles. You can see how busy the construction site is when walking or driving by. Currently, the underground area with monoliths is being structured, and soon the long poles will be rising from the ground. Buildings should be finished some time in the spring of 2022. At the moment, our project team is busy with electricity, network infrastructure, and interior design plans. As for the move-in date, we can expect to become Cyber citizens sometime in the autumn of 2022.