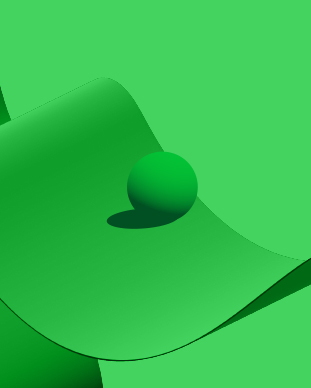 9 Live and Online Tech Events for the Autumn of 2021
September 16, 2021•5 mins read
We in the tech industry are well-adapted to building amazing things with people all over the world, sometimes not meeting them in person for years. But this doesn't mean we don't miss good old conference crowds and mingling! It's time to look around for the hottest tech gatherings scheduled this autumn.
SEPTEMBER
London Tech Week • LIVE • SEP 20–24
Purpose: to showcase how tech is transforming both business and society by driving important conversations around transformation, diversity, and innovation.
Speakers: an incredibly versatile list of founders, investors, industry researchers, and even such unexpected names like Hillary Clinton!
What to expect: a 5-day long tech festival uniting the world's most inspirational tech leaders and rising stars. London Tech Week is hyper-focused around network building and aims to ignite impactful industry relationships to amplify the power, resilience, and speed of innovation.
Code Conference • LIVE • SEP 27–29
Purpose: to host in-depth conversations about the impact of digital technology on our lives and businesses.
Speakers: impressive people to hear from! Marc Benioff, CEO at Salesforce, Satya Nadella, CEO at Microsoft, the world's most rogue tech visionary Elon Musk, and many other bright minds like the neuroscientist and philosopher Sam Harris, European Commissioner Margrethe Vestager, and Andy Slavitt – a former senior advisor at Biden White House COVID Response Team.
What to expect: the annual invitation-only conference will address the role of tech in today's reality, discussing topics like the hottest IPO market since 1999, the development of a vaccine in record time, antitrust lawsuits against Google and Facebook, China, climate change tech, and so much more.
DevOps World • ONLINE • SEP 28–30
Purpose: building the future of software delivery, together.
Speakers: along with Steve Wozniak, co-founder of Apple Computer Inc., as the keynote speaker, DevOps World has also invited many globally renowned engineers and devs, including active duty air force lead engineer Brian Wolff, sr. developer advocate from Slack Jason Roche, software engineer Christie Wilson from Google, and many others.
What to expect: be ready to learn the best practices, get hands-on experience, and make new connections. DevOps World serves the entire DevOps ecosystem by bringing together thought leaders, practitioners, and community contributors from around the world and enabling them to share ideas from a wide range of perspectives and viewpoints.
OCTOBER
INBOUND • ONLINE • OCT 12–14
Purpose: to give the attendees access to transformative business trends, proactive conversations, and key actionable takeaways for the future.
Speakers: what an exciting bunch! No-introduction-needed Oprah Winfrey, CEO of OnlyFans Tim Stokely, writer and filmmaker Spike Lee, and countless marketing superstars to share their knowledge and ideas.
What to expect: a fully immersive three-day online experience, with sessions built to accommodate remote work – you can learn with audio sessions, meetups, and on-demand content from the best sales and marketing experts working across industries.
WorldSummit AI • LIVE • OCT 13–14
Purpose: to connect the global AI ecosystem from enterprise to big tech, startups, investors, and science.
Speakers: a mind-blowing lineup of world-class speakers from global enterprises like Microsoft, Facebook, Twitter, Alibaba, NVIDIA, as well as reputable data scientists, startup founders, and investors.
What to expect: an exclusive event at the historic Beurs van Berlage in central Amsterdam – this year WorldSummit AI is celebrating 5 years so everything from the venue to the speakers' list is selected with this special occasion in mind. The summit is limited to 1000 people so hurry up if you're planning to participate!
Web Unleashed • ONLINE • OCT 20–22
Purpose: help web professionals drive their careers by introducing the latest tools, techniques, and technologies in front-end web development.
Speakers: web, cloud, UX professionals from Shopify, Microsoft, and Google will share their hands-on experience to help you keep up with the fast-changing web development world.
What to expect: an ultimate three-day conference for front-end experts – plenty of opportunities to network and share ideas with like-minded developers, creative coders, evangelists, designers, technologists, managers, engineers, educators, directors, strategists, and enthusiasts.
NOVEMBER
Web Summit • LIVE • NOV 1–4
Purpose: to bring together the people and companies redefining the global tech industry.
Speakers: again – impressive bunch! Amy Poehler among other world-renowned founders and C-suite executives like Biz Stone from Twitter, Hildegarde Wortmann from Audi, Brad Smith from Microsoft, Jen Wong from Reddit, and countless others.
What to expect: the best technology conference on the planet, according to Forbes. Web Summit is the major tech event where founders and CEOs, policymakers, and heads of state all meet to ask a simple question: Where to next?
The MarTech Summit • LIVE • NOV 18–19
Purpose: converging marketing and technology for a winning future.
Speakers: Dr. Davina Moore from NXP Semiconductors, Tomas Seliokas from SimilarWeb, Richard De Villa from Malaysia Airlines, Samuel Beckmann from Volvo Cars, and many other tech marketing executives from around the globe.
What to expect: the most up-to-date marketing conference with a wealth of know-how and ideas to be shared. The agenda is designed to address the latest trends and pain points that modern marketers face daily. A host of international speakers with experience in data-driven marketing, emerging marketing technologies, and digital transformation will do everything in their power to stimulate innovative ideas, and facilitate collaborations via workshops, roundtable discussions, 30+ case studies, and 1-on-1 meetings.
AI & Big Data Expo Europe • LIVE • NOV 23–24
Purpose: exploring the latest innovations in AI and Big Data and covering the impact it has across industry sectors.
Speakers: more than 300 speakers with extensive knowledge in AI and data science fields, including key data scientists from Philips, Volksbank, bol.com, and other data-heavy enterprises.
What to expect: a showcase of next-generation technologies and strategies. Key topics include demystifying AI, creating AI-powered organizations, ML and decision science, RPA and automation, infrastructure, platforms, ethics, computer vision, voice technology, and NLP.