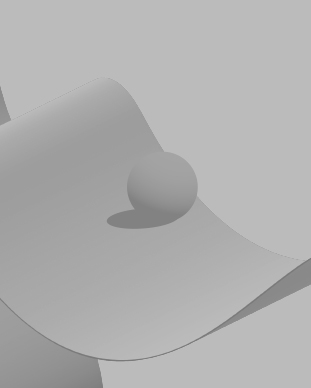 3 resolutions all tech companies should make in 2022
January 6, 2022•5 mins read
New years always start with predictions. And we'll be sharing our thoughts on tech trends in 2022 next week.
But before we get into what we think will happen, we wanted to share our thoughts on what we think should happen. After all, 2022 will be shaped by the attitude we bring to it and the commitments we make.
Last year, we made 5 resolutions for Tesonet.
1. To continue supporting and giving back to the local startup community;
2. To partner with more institutions and initiatives to grow next tech innovators;
3. To further grow as a multicultural global accelerator;
4. To continue crafting the best candidate and employee experience;
5. And to increase external and internal knowledge sharing.
We're proud of our track record of meeting these resolutions in 2021, and will certainly continue to work on these points in 2022.
But this year we also wanted to come up with some wider resolutions that apply to Tesonet, but also to the whole tech sector. So it's time to make some resolutions for 2022.
Resolution 1: Enable and encourage wellness
The last couple of years have taken an unprecedented toll on people's wellbeing, both physical and psychological. And tech companies can address this issue in 3 different ways.
Firstly, because technology can sometimes be the cause of these problems, tech companies can help us to better manage our use of the technologies that dominate our lives. For example, they could encourage digital detoxes (of the kind that many in the tech industry themselves have resolved to take).
Secondly, from wearables to apps, and personal wellness assistants to virtual platforms (there are even wellness toilets!), there are tons of innovative ways tech can be used to foster better wellbeing.
Thirdly, tech companies can lead the way as supportive employers who prioritise workplace wellbeing. And there has never been a better time to do this. 76% of workers reported having at least one symptom of a mental health condition in 2021, according to research by Harvard Business Review.
The good news is that employers can now go way beyond just offering a few mental health days to support employee wellbeing (although these definitely help). McKinsey has identified 6 different digital offerings employers can utilize – wearables, digital biomarker apps, self-help and self-management tools, generalized and specialized virtual practices, and analytics tools. For example, Tesonet gives all of its team access to a variety of wellbeing tools. In fact, it is so convinced of the effectiveness of these apps, it recently decided to invest in one.
Resolution 2: Strengthen startup communities
For businesses to grow and bring their offerings to a wider audience, networks are essential. So our second resolution is for tech companies to dedicate more time and resources to building ecosystems in 2022.
The importance of ecosystems can't be overstated. In a wide-ranging conversation last year,  Tesonet Co-Founder Tomas and Gigi Levy Weiss, Founding Partner at NfX and a leading figure in Israel's tech community, discussed the value strong tech communities can bring for entrepreneurs and the wider society. As Gigi pointed out during this discussion, strong ecosystems act like a flywheel, gathering more and more momentum thanks to the network effect. For example, when one startup in an ecosystem achieves success, there is a strong probability that you will see others emerge: "one startup in an ecosystem succeeding will lead to 10s of startups developing with different takes on the same technology, often created by people from that original company," explains Gigi.
2021 was already a big year for the Lithuanian startup community (this review of the year takes you through all the highlights). Tesonet was actively involved, especially in supporting the establishment of unicorns.lt, an industry association aiming to give the ecosystem a unified voice.
We are committed to continue building and strengthening the local startup ecosystem, and we're sure other tech companies will join us in this mission in 2022.
Resolution 3: Encourage users to become data savvy
Cybersecurity, together with the way user data is gathered and stored, is constantly developing. In 2022, there are lots of things tech companies can and should do to help users keep their data safe.
Naturally, there are a number of important steps companies themselves should take to ensure data security. Knowing your data is a good place to start because. As Senior Directors of Security Engineering for Google Cloud Panos Mavrommatis and Vikram Makhija recently explained, "you can't secure what you don't know about." The pair suggest regular data audits: "You have to crawl your own data to automatically classify and discover where sensitive data lies."
It would also be a good idea for tech companies to ensure their network defences are based on a Zero Trust approach. Using multi-factor authentication, especially if they incorporate biometric authentication, is also important.
As important as these steps are, there is an even more important one for companies to undertake in 2022: educating their users on data usage and security. NordPass' annual list of the top 200 most common passwords once again revealed that many users are still not taking data security seriously enough.
In fact, NordPass set an excellent example of how to educate its users on their data – it ran cybersecurity webinars for businesses, supported various NGOs, and conducted in depth research into the password hygiene of fortune 500 companies. Kudos to our community members working on these important tasks!
In 2022, tech companies can follow this lead and make every effort to ensure users truly understand what happens to their data. This should range from clearer information on how their data is gathered, through to a better understanding of how data is stored on cloud servers.
Ready for 2022
If we learned anything in 2021 – a year marked by continued uncertainty and disruption – it was that our communities, our wellbeing and our security are all assets we shouldn't underestimate. So, we are committed in 2022 to putting these at the centre of what we do. And we encourage other tech companies to join us and make 2022 a healthier and happier year for all.