Accelerating meaningful tech
With 3200+ experts onboard we've accelerated 30+ products worldwide. Today we are open to helping founders scale their startups globally.
Supporting fast-growing tech businesses
We have a solid track record in cybersecurity, HealthTech, EdTech, and Growth Tech. However, our interests stretch beyond a single industry, field, or market. We believe in founders who can think big, exceed expectations, and break new ground.

You might be working on the next killer app with three flatmates or be years into the game struggling with growth. Whatever stage you're at, we've been there. With our first-hand experience and industry knowledge, we can help you find that missing piece of the puzzle.

With us, you'll get more than playbooks. As partners, we'll build a customized approach to growth and success.
Scale your startup within our ecosystem
Network
Our network of experts has helped us scale dozens of brands across a wide range of categories. Founders joining our community unlock their marketing, growth hacking, and product-development knowledge.
Investment
It's not the size of our portfolio that matters to us. It's the quality. And that's why our investments are targeted and selective. We offer dedication and focus without pressuring companies to fit a certain mold.
Customized approach
We're true geeks when it comes to tech and innovation. And this means we don't play by the book. We dig into the details to ensure startups in our accelerator get the right guidance.
Media and PR
Our approach to the media goes beyond chasing headlines. We will help you design a content strategy that delivers tangible value to your audience via product reviews, in-depth analysis, tech forecasts, and more.
Business hosting
We know that having a fully optimized and attractive website is essential for tech startups. We can provide the state-of-the-art infrastructure needed to ensure fast loading times, stability, and multiple layers of server-level security.
Technical support
Great customer care is key. Tesonet already has an experienced tech support team in place that can help handle customer queries for our startups. This provides companies with peace of mind, allowing them to focus on development.
Feedback. Unfiltered. Upfront.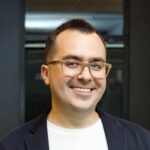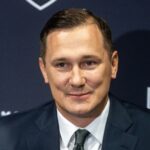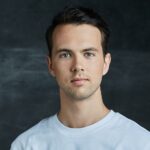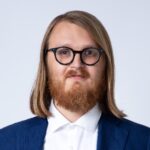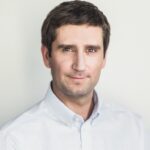 Joining forces with Tesonet was a pivotal moment, and the following momentum led us to where we are today, serving more than 1.2 million users. At Tesonet, you're encouraged to make bold bets, be brave and move as fast as possible. You're pushed to the maximum in a way that's caring and not controlling, and it helps you achieve amazing results.
Arnas Stuopelis
CEO at Hostinger
The credits for the SportsTech startup Žalgiris Ventures go to Tesonet. Here, you feel like you're working with colleagues who root for you. And it so happens that most of those colleagues are prominent tech leaders in their own right. They probably had the same problem you're having at some point, and they're happy to share ways of avoiding pitfalls.
Paulius Jankūnas
CEO at BC Žalgiris Kaunas
When we joined the Tesonet community, Turing College had just entered the highly competitive online bootcamp market. The mentorship we received here was essential for optimizing our user acquisition channels and growing internationally. And as we scaled from a team of 6 to a team of 15, I received the help needed to outsource the things I'm not good at to amazing pros. It's the zero-BS mindset of the community that makes our journey as founders much easier.
Lukas Kaminskis
Co-Founder and CEO at Turing College
Joining the accelerator helped us unlock the direct-to-consumer part of our business. For every challenge Biotecus faced, we have received full support and agile and clear guidance from peers with outstanding experience in this area.
Darius Kupliauskas
Co-Founder at Biotecus
The Tesonet community has an unparalleled approach to sharing knowledge. Just ask for help and someone will try to lend a hand or connect you with the right person. That, and the fact that everyone shares the vision and ambition of impacting millions around the world is what makes the Tesonet community, which includes Hello100, thrive.

Ingas Kamantauskas
Co-founder and CEO at Hello100